Pearl Harbor survivors to remember those killed
Hang on for a minute...we're trying to find some more stories you might like.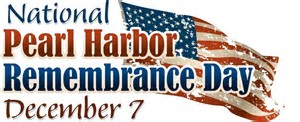 HONOLULU — Survivors will gather at the site of the Japanese attack on Pearl Harbor to remember fellow servicemen killed in the early morning raid 76 years ago.
On December 7, 1941, the US naval fleet stationed at Pearl Harbor, Hawaii, suffered a devastating attack from the air and sea.
The Japanese assault began at 7:48 a.m., resulting in the deaths of 2,402 Americans, numerous injuries, and the sinking of four battleships, and damage to many more.
Surprised US service members who normally would have slept in on that Sunday morning or enjoyed some recreation, found themselves fighting for their lives.
About 20 survivors  are expected to attend Thursday's event at a grassy spot overlooking the harbor and the USS Arizona Memorial. A couple thousand members of the public, Navy and National Park Service officials will join them.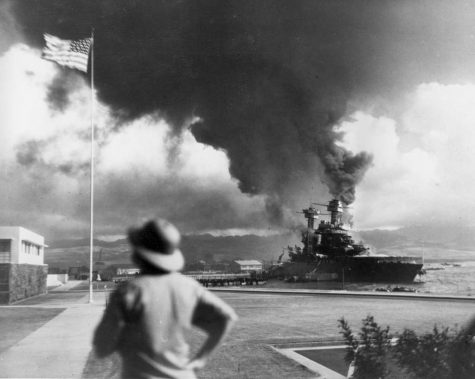 USAToday reported December 5, 2017, that only 5 USS Arizona crew member still survive as of July 2017. The oldest living survivor is 105 and his name is Ray Chavez.
December 7, 2017, marks the 76th Anniversary of the attack by the Japanese Kamikazi fighter pilots on Pearl Harbor in Honolulu. More than 2,400 American's died on this day, nearly half were on the USS Arizona battleship, which exploded and sank after being bombed. On the following day, President Franklin D. Roosevelt declared, " on this date (12/7/1941) will be a day that will live infamy. May God have mercy upon my enemies, because I won't."
Since 1941, on this date, at 12:50 EST, many government organizations, schools, businesses and the military will stop and acknowledge this tragic moment in history with a moment of silence will mark the time the attack began.
Despite the few numbers, these are members of our society who, in their twilight years should receive the highest honors each year we can continue to honor them for their service and that specific day in history.
About the Writer
Angel Powell, Assistant Photo Editor
Hello, My name is Angelina Marie Powell but everyone calls me Angel! I'm a student at Hillsboro High School, and just recently started my own photography...