Black History Every Month – Celebrate our culture and share our history 365
Black History Month isn't just a month. It should be practiced throughout your daily lives.
Black History Month is an annual celebration in the United States where the accomplishments of African Americans are noticed and shown appreciation.
Black History takes place throughout the month of February.  Hillsboro High School will recognize Black History Month with a Choral celebration as is its tradition.
Often teachers only talk about the same four people: Martin Luther King, Rosa Parks, Harriet Tubman and Langston Hughes. Though these historical figures are very important, there are so many other African Americans that should be celebrated. There are so many that have contributed that the Hillsboro Globe is going to feature articles for the next three weeks.
Black History Month is about every black person in America and we spend too much time dwelling on the general knowledge of black history. Often the history is vague and the historical figures are glazed over. There are other things that African Americans have created that we use everyday, and the things they created play an important role in our lives and we don't know their names!
The Hillsboro globe had no further to look than just around the corner at one of Nashville's celebrated Historical Black Universities, Tennessee State University, to find examples of African Americans who are making history in our modern times.
Five TSU students are now members  of the prestigious Minority Student Fellows Program of the National Transportation Research Board, or TRB. These students represent the Colleges of Engineering and Public Service at TSU. they were were recently accepted into the program at the TRB's annual meeting in Washington, D.C. This followed the acceptance of technical papers the students presented from research conducted late last year.
KeAnna Dakwa, a sophomore civil engineering student presented research on traffic patterns and how they contribute to crashes in her paper, "Analyzing Traffic Circles as They Pertain to Crash Severity."
Tyler Thompson, a senior urban studies major presented on  "After the Referendum: Fixing Traffic in Nashville, TN," said he was honored to be accepted as a fellow of the TRB program because of the opportunities it affords him.
"I enjoyed my experience at the TRB annual meeting," Thompson said. "I was able to network with people who are in the same field of study as myself, while sharing my research with people from all over the country."
Other TSU students who were accepted into the TRB  Minority Fellows Program were: Cam'Ron McKinney, sophomore civil engineering major from Cleveland; Dominique Wallace, senior civil engineering major; and Kahlil Andrews, who is pursuing his master's degree in civil engineering.
Dr. Kimberly L. Triplett, associate professor of urban studies in the College of Public Service; and Dr. Deo Chimba, associate professor of civil engineering in the College of Engineering, accompanied the students as advisors.
"Participation in this program will continue to encourage student growth at TSU in urban planning within the transportation field and in TRB activities," said Triplett, adding that previous TSU students have received employment in the transportation field through their participation in the TRB program.
This year's TSU students received sponsorships from the Tennessee Department of Transportation, TRB and the Federal Highway Administration.
For more information on the TSU Colleges of Engineering, and Public Service, go to http://www.tnstate.edu/engineering/index1.aspxand http://www.tnstate.edu/cpsua/
---
We, at the Hillsboro Globe, want to know who you would like to see featured. In a recent interview with the Hillsboro football coach and freshman seminar teacher, Anthony Brown, we asked him a couple questions regarding black history month. These are his responses down below.
Q: In your own words, what is black history month?
A:  Coach Anthony Brown: Well, Black History Month isn't just a month. It should be practiced throughout your daily lives. Actually, Carter G Woodson started Black History Month as a week but now it's a month.
He also wrote two great books, History of a Negro Church and, Miseducation of a Negro, excellent books from the founder of Black History Month!
Q: Do you think Black History Month gets enough recognition? Why or why not?
A: Coach Brown: Well, I think the problem is we are putting black history into a box with just saying Black History Month… there is no American history without African American i.e black history… U.S History, World History etc. doesn't matter without black History.
So to say that you are going to put an entire nation of people and their history into a one month segment of the year, which is 28 days, is belittling that race…
What are your inputs when it comes to Black History Month? Do you agree with Coach Anthony Brown? Or do you disagree? Send us feedback at hillsboroglobe @gmail.com. Thoughtful responses will be published.
Events happening in Nashville to Celebrate Black History Month
The Black Family Talks, presents The Black History Showcase
The Black Family Talks presents the 3rd Annual Black History Showcase.
Partnering with Hadley Park and The Networking Platform, The Black Family Talks, presents The Black History Showcase Saturday, February 15 from 2:30pm – 5:00pm.
This showcase will be held in the gymnasium of the historical Hadley Park located at 1037 28th Avenue North Nashville, TN 37208.
The Black History Showcase will highlight the black legends of Nashville such as Avon Williams, Howard Gentry, Z. Alexander Looby, Preston Taylor and Justice AA Burch.
This event is dedicated to our youth and fueled by our mission of educating our future on the success stories that make up our community. It is designed to empower and uplift our culture.
With the desire to enlighten as many individuals as we can reach, this entire experience will be FREE to the public.
Celebrate Black History Month & Women's History Month with an event dedicated to black creatives.
CALLING ALL CREATIVES
You know they say you network is your net worth, so lets increase them both at Black Women in Creative Spaces 2020!
Close out Black History Month and welcome Women's History Month with us as we celebrate black women, black business, + black creativity.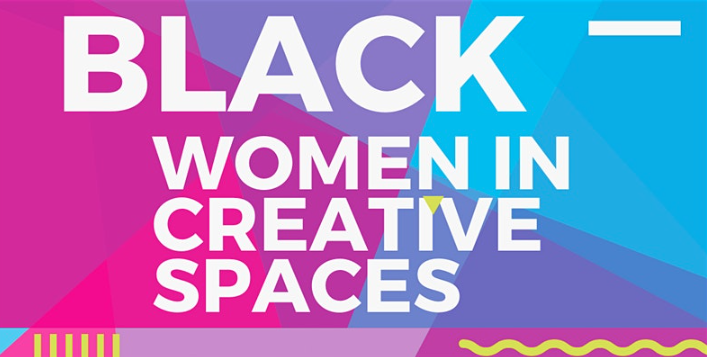 Some of Nashville's dopest will be speaking on panels about turning your creative passion too into a career with roots, creative- corporate life balance, and marketing/branding that connect is.
We will also be shining a light on community organizations The Equity Alliance, Creative Girls Rock, and The Color Project.
Join us for vendors, networking, live music, photo ops and more!
This year's event will feature 3 amazing panels on topics including:
– Turning Your Creative Passion into a Career with Roots
– Corporate -Creative Life Balance
– Branding and Marketing that Connects
Join me in celebrating all things black creativity, black womanhood, and black excellence.
For More Information
https://www.tiffperkins.com/bwics
Tennessee State Museum: The Power of Story: Interpreting Black History
In commemoration of Black History Month, the Museum presents a free panel discussion on interpreting African American history in public spaces and museums. Panelists include Brigette Jones, curator of social history at the Tennessee State Museum; Tamar Smithers, director of education programs at the National Museum of African American Music; Marquita Reed, collections manager at National Museum of African American Music; and local music historian Lorenzo Washington of the Jefferson Street Sound Museum