Everyone loves a good chicken sandwich, it's even better if you can save a coin and also have a tasty meal. I went to three different fast-food restaurants to see which one has the best chicken sandwich for its price. I'll be rating the chicken sandwich by the price, what comes on the sandwich, and the overall taste. (Disclaimer I will only be rating the chicken sandwiches not meals.)
The first restaurant I went to was Mcdonalds, the drive-thru line was pretty fast and quick to order. I ordered their "Crispy Chicken Sandwich" it was 3.90. What came on the sandwich was bun, pickles, mayo, and a chicken patty. The bun as really soft and toasted. The overall sandwich taste was really good and tasted like good quality. For 3.90 it was definitely worth it.  I would rate this chicken sandwich a 6/10.
The next fast-food restaurant I went to Popeyes. Their drive-thru line was a little slow, but they were pretty busy at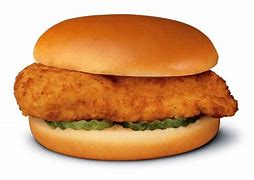 the time I went. I ordered a regular chicken sandwich, and it was 4.99. This one was a little bit more expensive, than McDonalds, but the chicken sandwich was much bigger than the one from McDonalds.  The sandwich came with a bun, mayo, a chicken breast, and pickles. This sandwich was much more flavorful and juicer than the Mcdonalds. This chicken was very crispy and enjoyable. I rate this sandwich an 8.5/10.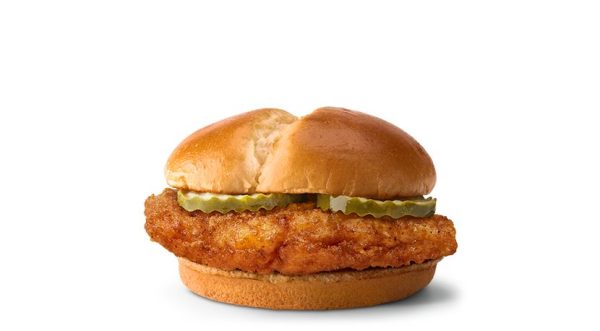 Lastly, I went to Chick-fil-a. They were super busy, but the line went by very quickly, with their excellent customer service.  I ordered their regular chicken sandwich, and it cost 4.99 also. This sandwich came with bun, a chicken patty and pickles. This sandwich was also very flavorful, and juicy. I overall rate this chicken sandwich an 8/10.
These Chicken sandwiches were all very tasty but to put them in order I would say, Popeyes, Chick-fil-a, Mcdonalds. Even though Mcdonalds was the cheapest option it lacks the most flavor out of the three of them. The prices I would say matches each sandwich, although each sandwich came with almost the same condiments on them, but what separates them from each other is the quality of the chicken patty, and the flavor.