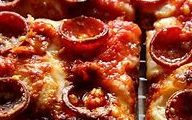 Review: Emmy Squared Pizza is a Delicious Detroit-style Delight
The Hillsboro Globe went out to eat lunch at Emmy Squared Pizza at the Green Hills Mall in September so that we could review their trendy bites. 
Emmy Squared first opened its doors in Brooklyn, New York in 2016, so it is not that old. They also have locations in Atlanta, Philadelphia, and Washington D.C among others.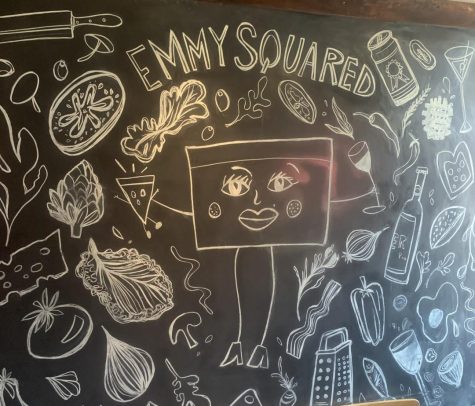 Because of the pandemic, there was a time when we did not have the opportunity to go inside and eat, so this was a treat. This restaurant is great because it is very close to Hillsboro High, so you can easily walk there after school, or you could even see a movie afterwards at the Regal Theater next door. Originally, we wanted to eat on their huge, delightful patio but there was a heat wave and it ended up being too hot. No worries though, because they also have a nice, spacious air-conditioned dining room.
Everyone can agree that we are fans of their Detroit style pizza, but our waitress, Valerie, recommended that we try the burger. It is called "Le Big Matt" and won best burger in Nashville three times in a row from the The Tennessean. It was called one of the best burgers in New York by the website The Infatuation, who also described the restaurant as "a full-on pizza rager." This source makes the chain seem like a vibrant and yummy place to eat.
We went there during lunch on a Wednesday, and we had so much fun! We met two patrons named Ula and Aneal and asked them how they enjoyed their food. Ula stated that the salad she ordered was "fresh and not too soggy" and her pizza was "gooey and crisp."
There is something for everyone, even vegans, at Emmy Squared. We started our meal with the plant based Impossible Meatballs which were so good and tasted like the real deal. The Brussel Sprout Salad is a great option for people who are keto and/or want to eat low carb.  We were mostly all about the pizza though, because it is called Emmy Squared PIZZA after all!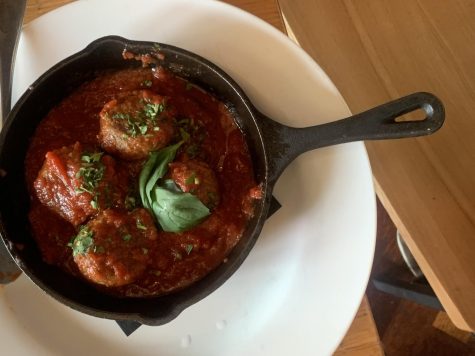 We enjoyed the square, crusty and chewy style that Detroit is known for. Due to a mix up in the kitchen, they brought us the Roni Overload to try. It was a lot of pepperoni for sure!
While we found it to be quite tasty, we much preferred the MVP pizza that we ordered. The MVP is very unique. It has a sesame seed crust, multiple sauces and tastes like heaven. The pesto is its not-so-secret ingredient that really spiced it up. There are lots of varieties to try though, including the Nashville Hot Chicken if you do not mind a little heat.
Emmy Squared is a great place to eat at and review. For more information and to see the whole menu, go to emmysquaredpizza.com
Emmy Squared
Located in: The Mall at Green Hills
Address: 3821 Green Hills Village Dr, Nashville, TN 37215
Hours: Open ⋅ Closes 9PM · More hours