New Year, New Mindset: Hillsboro Men's Soccer team is ready to lead
2020 Soccer Season preview, schedule and roster
"
"The X-Factor, I predict, will be the senior class and the amount of  leadership and work ethic they will be willing to demonstrate to the younger players.""
— Coach Paul Troy
Hillsboro Boys Soccer Schedule 
2020 Regular Season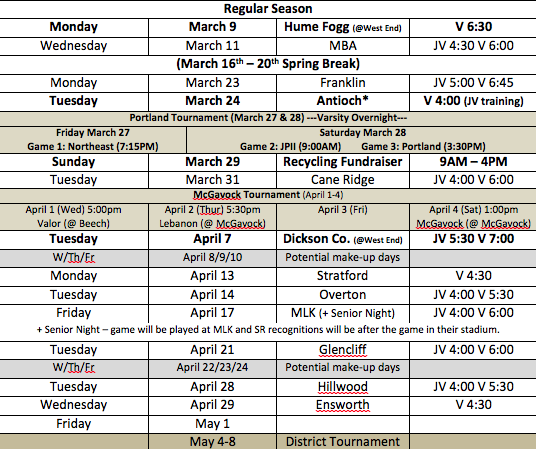 As the school year inches closer and closer to the end of the school year,  there's a group of young men putting in blood, sweat and tears for their team.
You might be wondering what sport starts so late in school year and it would be men's soccer.
If you were to ask students and locals alike "what's a local sports powerhouse school in Nashville or surrounding cities?" The first thing that comes to people's minds if its football would be the Pearl Cohn High School football team due to the fact they made it all the way to the TSSAA State championship game against Alcoa.
Another group might also say Mount Juliet High basketball with their impressive 17-2 record or their #1 local ranking on Max Prep or Hillsboro with its deadly basketball team that's on fire with a recent victory over Cane Ridge and other strong district teams.
Yet, if one inquires about high school soccer, one might think of Overton, who is ranked 6th in the state of TN, or Bearden who won in a shoot-out against Station Camp as the 2019 AAA TSSAA State Champions.
The Hillsboro Burro 2019 season was considered a rebuilding year and an admitted struggle against teams like Overton.
Compounding the loss of 2019 seniors, the Hillsboro Soccer team had to navigate the disadvantages of not having a home field due to school construction. This meant that no matter if the Burros were 'home' or 'away' there was no home field advantage. Fans had a difficult time keeping up with all the different places the Burros would play.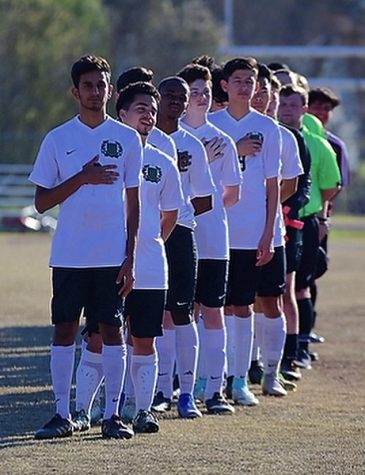 The 2020 team has a majority of its team returning (see roster below) and the program should have more highlights and successes.
The team is striving to top the 2017 successful season's record of 11-2-1, with a goal of reaching regionals and then state.
The team is ready to put the 2019 season behind them and team members have set lofty goals for the 2020 season that begin with  its regular season on March 9, 2020 at West End High School against Hume Fogg Magnet.
Thoughts from Co-Captains
The captains and seniors of the 2020 team are intent on improving everyone's soccer technical skills. With opening day less than three weeks away, the soccer captains Brian Yi & David Ramirez agreed to sit down and talk with the Hillsboro Globe Sports Desk about their goals for the upcoming season.
Both captains are in agreement, every team member is expected to put his best effort on the field every minute of every game. "They expect everyone to try to work their best on the field." A key objective that stood out while talking to co-captain David Ramirez is his emphasis to improving the team's over all state ranking from 75th to at least the top 15.
Ramirez explained that the lack of players who were willing to step up and lead last year did not set the best work ethic example for younger players. He said that seniors should be willing to step up and be a leader. They should take on the responsibility to help develop a string work ethics through guidance and example. "Work ethic is going to heavily impact the team."
Brian Yi, a senior and a co-captain also had thoughts on leadership and work ethic. Yi stated,  "As freshmen, we came in and worked under great senior player leadership.  We had a great season and a bunch of key players who are now seniors that are returning. In addition, we have added a few new talented players this season." Our senior class "has a lot of  talent that will help us bring back the successful season we had a freshman year to 2020."
Importance of Cohesion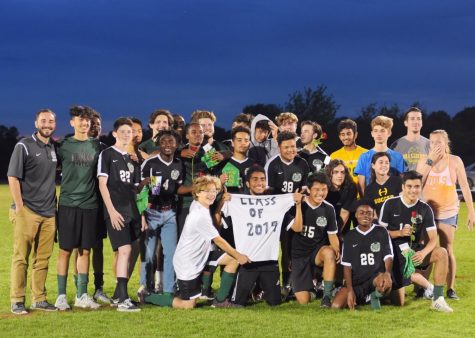 Head Coach Paul Troy was asked to comment on the lackluster season of 2019  and what he will expect be done to fix the mistakes from last season. Coach Troy reflected on last year's team stating, "We didn't get the best out the players and we need to find other ways to motivate players and find a way to make all the great talent work together."
Cohesion is as important as talent.
Troy acknowledged that the younger players need to be pushed more to go from a good player to a great player.
When asked what skills needed to improve from last year, his answer focused on all players having a positive attitude.
This year, any player who demonstrates he is not ready to improve the team's mind set to work as a team and with with a positive attitude can expect "to be  benched or even cut. I will be holding team members responsible for their actions not just on the field, but also off the field, also.Athletes can and should be held to more accountability." Players should understand that what happens during the school day affects how the team is going to play. He is expecting the senior leadership to help hold each other accountable as well.
The X-Factor
In athletics, an "X-factor is a variable in a given situation that could have the most significant impact on the outcome."Coach Troy was asked what he expects the "X-Factor" to be in the  coming 2020 season.  Not surprisingly, his answer was very similar to the co-captains Yi and Ramirez. "The X-Factor, I predict, will be the senior class and the amount of  leadership and work ethic they will be willing to demonstrate to the younger players."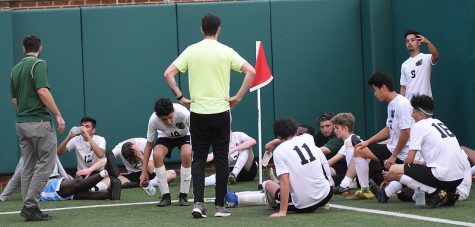 Troy continued, "The 2020 seniors have been here since day one as freshmen and have experienced what it is like to have season with the 11-2 record.  They should be hungry for success after being able to be in that position. If the seniors are willing to work together, to support each other, this  X-Factor could change the Hillsboro Men Soccer program for years to come.
In other words, this year's soccer team has an opportunity to leave  legacy for years to come.