Aubrey and the Three Migos Show
Drake's Aubrey and the Three Migos tour made a stop in Nashville on Tuesday, September 22nd. Thousands of fans showed up for the performance at Bridgestone Arena. Music fans arrived as early as 5:30 for to wait for the doors to open.
Aubrey "Drake" Graham is a Grammy-Award winning, platinum-selling recording artist and multi-faceted entertainer. The Migos     are a group from Georgia who are composed of three rappers known by their stage names Takeoff, Quavo and Offset.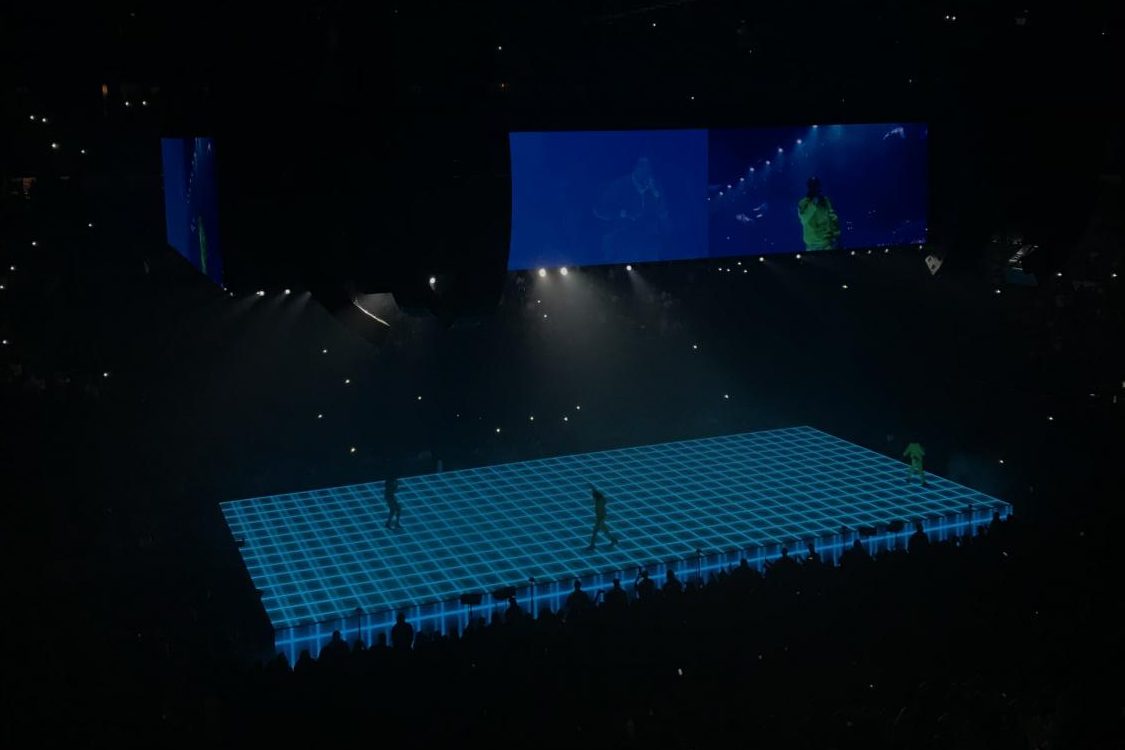 The setup of the show was clearly difficult to perfect, yet the formation was still flawless.
The stage was centered in the middle of the arena so that Drake could be seen from everywhere. Before the concert started, the stage seemed like a basic rectangular platform.
However, once the show began, the audience found out that the stage is actually a large video screen that is used to feature graphics that are in-sync with each song.
Migos first took the stage around 7:50 with the song "Hannah Montana," which was part of their album "YRN" in 2013 followed by "Pipe it up," which was released in 2015. The following songs were also included in the set list: "Fight Night," (2014 No Label 2) "T-Shirt," (2017 Culture) and finally, "Bad and Boujee" (2016 Culture.)
Milos finished around 8:30 and a DJ played music to build the suspense for Drake's performance. Drake ended up coming on around 9:30 with special effects of him floating in a box. This was projected onto the stage.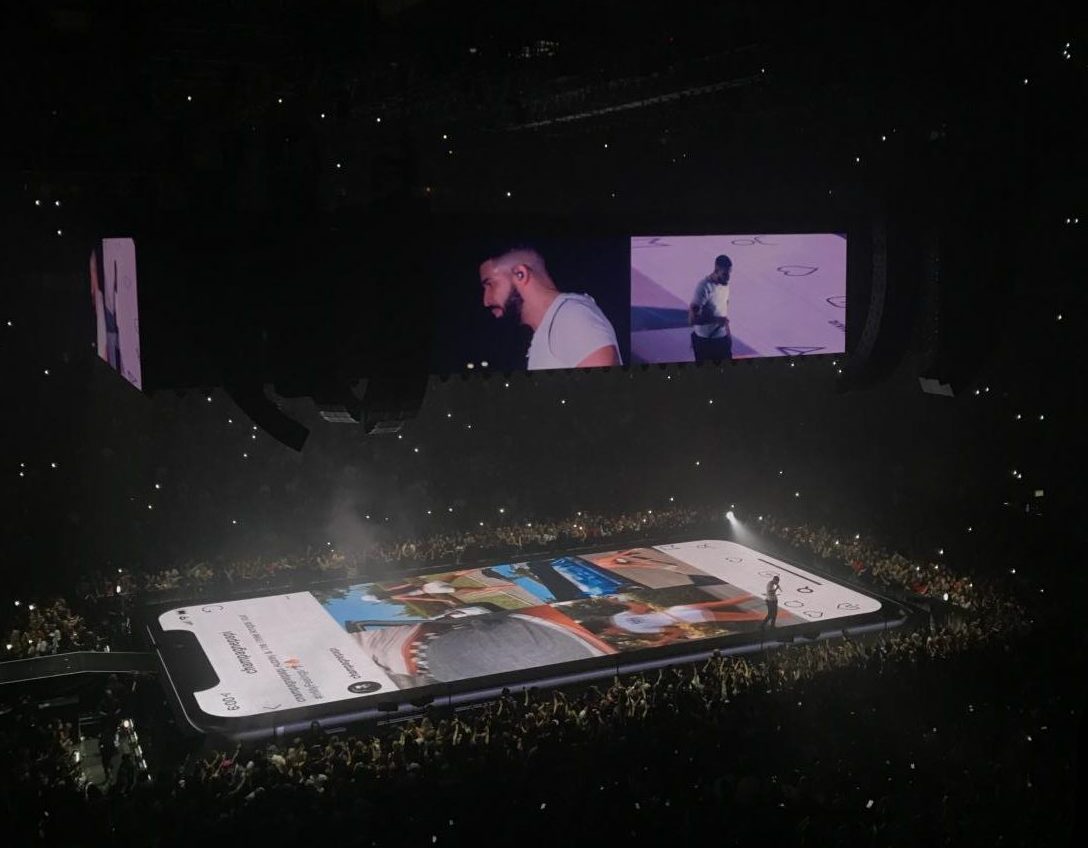 Drake started off strong and performed over a dozen songs. He then he left the stage for the Migos to perform again.
When Drake came back out he sang with Migos the song "Walk it Talk it." The song the crowd had been waiting for all night.
After Migos left for the night, Drake came back on and performed several more hits, including an all-time favorite, "In my feelings".  This song featured great graphics of a phone as the stage and the screen on the phone was screen an Instagram feed scrolling pictures that were sent in for the video challenges of the song.
At the end of the night, Drake thanked the crowd and said he was "happy to be home."
About the Writer
Abbey Cutrer, Journalist

Abbey Cutrer is a sophomore at Hillsboro High school in the International Baccalaureate Diploma Program which is a comprehensive course of study.

It...