'Black Panther' Breaks Past Half Billion; on track to upset Star Wars records
Hang on for a minute...we're trying to find some more stories you might like.
Blockbuster hit, Black Panther, breaks box office records in its opening week. Disney-Marvel's record-breaking "Black Panther" will retain the top spot at the box office in its third weekend, taking in nearly $64 million from 4,084 North American locations.
"
"Black Panther" has smashed record after record for Marvel, including yielding the fifth-highest opening weekend and second-highest second weekend of all time.""
— Variety magazine - 2/27/18
The movie had around a 200 million dollar budget and has already soared way past this mark and is turning a profit.
Black Panther is about new king T'Challa trying to find ways to find peace with the death of his father while at the same time trying to lead a kingdom. Along the way, he is challenged by his enemy, Killmonger, for his throne.
Killmonger's whole plan is to overthrow T'Challa.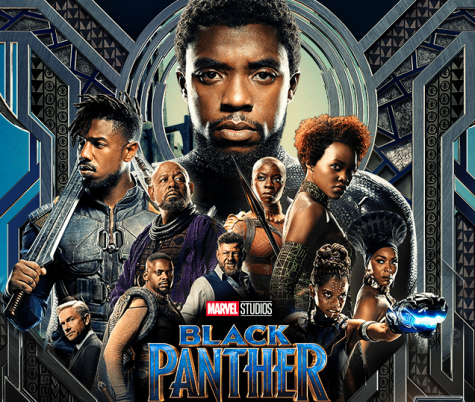 Killmonger was left behind in the U.S. when his father was killed by T'Challa's dad and wanted to rightfully challenge T'Challa kind of as revenge and to carry out his plan to open up Wakanda to the world and share the great powers of vibranium to help oppressed people fight back and gain freedom.
With that being said, how was the movie actually?
Some movies you are excited to see end up being flops because they were so hyped up, Black Panther was just the opposite.
Black Panther is filled with new and old faces which makes the movie fresh but accessible.
Returning to the screen is of course Chadwick Boseman, who plays Black Panther, Lupita Wyong'o who played in 12 Years A Slave, and Michael B. Jordan who has played in two other films directed by Ryan Coogler, the director of Black Panther. Some of the newer faces include: Winston Duke who played M'Baku and Letitia Wright who played Shuri, T'Challa's half sister.
Even Though it was a highly anticipated movie, it is nowhere near a flop. Just from looking at the trailer I could tell it would do well and it's doing more than well in the box office. Another reason this movie is considered one of Marvel's greatest movies is because it really something new. Yes, there have been other black superheroes, but this movie is touching so many people.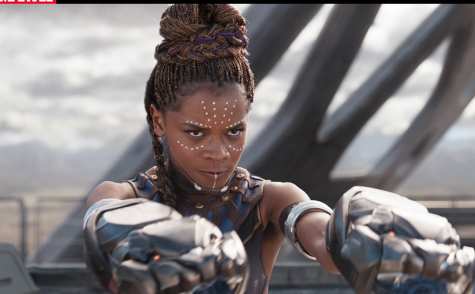 I was able to see the movie on the with my family. I was so anxious to see it and excited. I really cannot say anything bad about the movie, except that I wish there was more songs from the soundtrack playing during the movie.
What I liked most was all the action and surprises.  I am not a fan of the Marvel Comic books, but the success of the movie relies on more than a movie goers love  of the Marvel comics.
And yet, I find myself like so many others, I find myself diving  into the Marvel universe.
Many newcomers to the Marvel universe don't know about the surprises at the end of the movie it is worth staying to see the two extra clips at the end of the credits.
About the Writer
Alexis Southall, Reporter
My name is Alexis Southall. I attend Hillsboro high school as a senior in the Global Health and science academy.

Some of my interests are swimming,...