"We're in love and the world is ending": Tyler Cole second album released Oct. 13
"Let's get rid of it all / I'm sick of it all / There's an answer here / We need to blow up our TVs."
Advertisement
Hang on for a minute...we're trying to find some more stories you might like.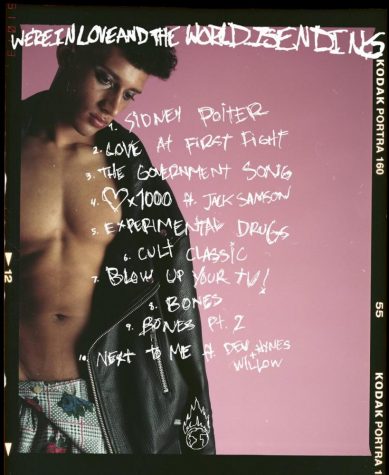 Tyler Cole, a young, new artist, has released his second album "We're in Love & the World is ending" on October 13th of this year, which displays feelings of being in love. It's an anthem for disenfranchised youth frustrated a media that only cares about their clicks but not them themselves.
With 30.2K followers on instagram, and a soft pink theme, he brings out extremely ethereal vibes. He's a growing alternative artist, hoping to change the industry by being a black man on the alternative or rock charts.
He filled his most recent album with plenty of smooth, gentle sounding songs that resonate what it feels like to be in love.
On the other hand, he has strong, faced paced songs like "The Government Song", which relays a message about our youth complaining about the way our society and government works, but not taking action.
In a few of his more popular songs like "BLOW UP YOUR TV!" and "Sidney Poitier," he talks about how the media has influenced us and our relations with people in a negative way, with lyrics like:
"The lying and hating, all the people we don't know
That's a problem, we don't grow as a people at all
I can't see you at all
But I know that you're suffering, our computers are buffering
And the media fucks things, lets get rid of it all
I'm sick of it all, there's an answer here"
His music is full of thought provoking lyrics, followed by interesting and catchy lyrics. Whether or not his style of music is what you're interested in, I highly suggest taking a look into his work to see for yourself.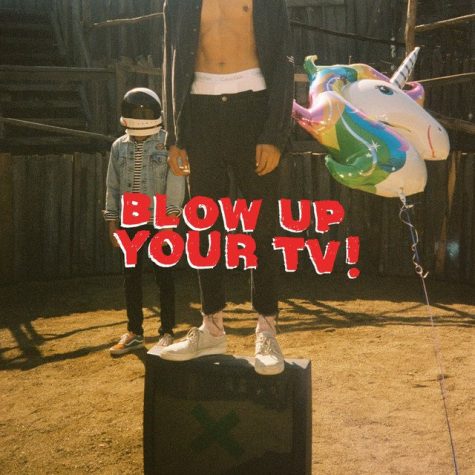 About the Writer
Callie Mabry, Reporter
I'm Callie Mabry, a senior at Hillsboro High school, and I'm in the Academy of Global Health and Sciences.

I love music, animals, and most importantly,...