Escape to a music lover's paradise – check out the Great Escape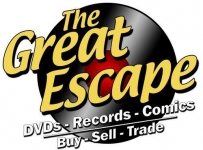 On Saturday, September 23, 2017, the Great Escape located in Madison had a free goods day, where they had a big celebration for the stores fortieth anniversary.
Hitting forty years of business is a big deal to the company, which wanted to celebrate with all their customers, who've helped support them and have stuck with them through the years.
As part of the celebration, there was an outside area where each person could get up to five free items, which were all of good quality. Select items in the store were also heavily discounted, with select items being up to forty percent off.
As a bargain music store and a collector's paradise, people came from all over the place to check out what was going on, and by the end of the day, it had been one of the busiest they'd ever had.. They have thousands & thousands of used items in "like new" condition that cost a fraction of what you'd pay for them new,  plus, they are loaded with the best selection of out-of-print collector's items in the mid-south!
The Great Escape is a place where people can come with their passions. It's a place where they can go to be free of judgement and to meet people that share their interests. These people have helped make the store what it is today.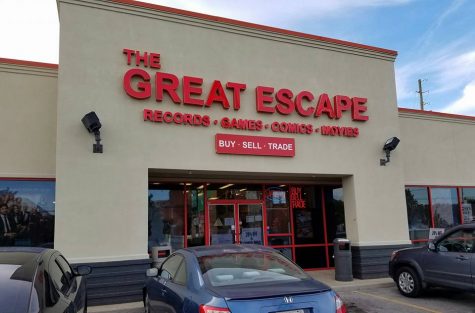 The first Great Escape was established in 1977 when Gary Walker, the owner, opened up his first store. Since then, the company has grown to have multiple stores, and has grown from just dealing with comics and collectibles to dealing with a wide variety of music, anime, video games, electronics, and more.
The store and the customers have grown into a family throughout the years, helping The Great Escape to thrive for forty years. The company is thankful to have been a part around this long, and to have impacted so many people's lives.
About the Contributor
Callie Mabry, Reporter
I'm Callie Mabry, a senior at Hillsboro High school, and I'm in the Academy of Global Health and Sciences.

I love music, animals, and most importantly,...