Lady Burros Volleyball beat Dickson Co. in 5 sets to win 3rd straight District 11 Championship
All-Tournament and All District players named Monday, October 2, 2017 at the 11AAA District Championships.
Hang on for a minute...we're trying to find some more stories you might like.
 Monday, October 2, 2017, the District 11 AAA #2 seed Hillsboro Lady Burros Varsity volleyball team   the #1 seed Dickson Co. to win their third straight TSSAA District Volleyball Championship in a row beating #1 seed Dickson County in 5 sets. The score differential between the two teams in the fifth set was 2 points (15-13).
The Lady Burros demonstrated their perseverance and determination to win district as it took 3 matches in a row to win.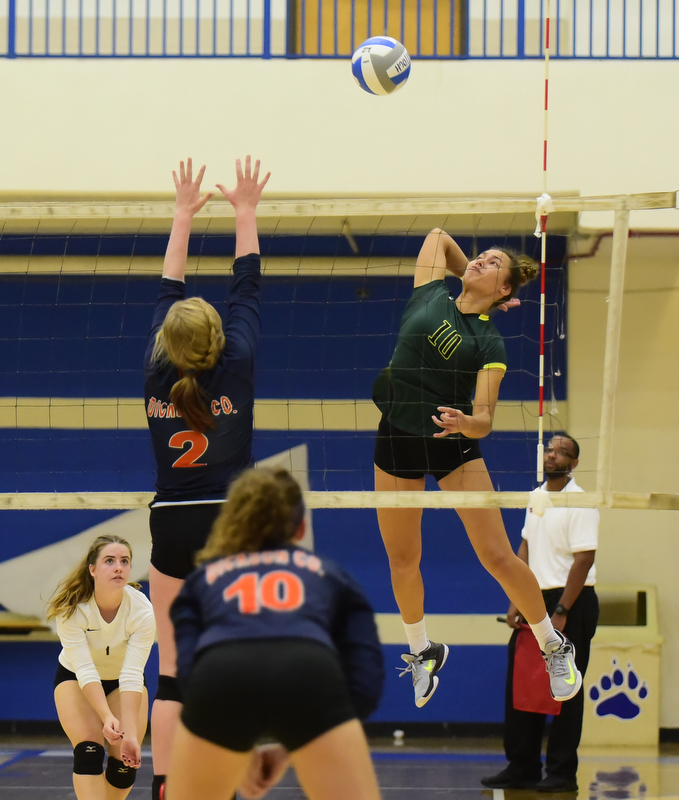 Several Lady Burros were names to either the All District or All Tournament team. Alia Logoleo was voted All -District MVP and All- Tournament MVP by the 11AAA coaches .
Elaine Ball and Anna Ball earned All-District and made the All-tournament team. Keneisha Herbert was included in the All- Tournament team as well. 
All-District Volleyball Team: Caitlin Binkley, Anna Ball, Elaine Ball, Clara Jennings, Sydney Miller, Micahlea Njie, and Sensing Spenser
All-Tournament Volleyball Team: Anna Ball, Elaine Ball, Keneisha Herbert, Revin Hooper, Kenosha Hudson, Anna Kate Humphreys, Grace Humphreys, and Sydney Miller.
 Alia Logoleo: All -District MVP
Alia Logoleo: All- Tournament MVP
Subscribe to Hillsboro Globe for updates on Regionals and other events in the MNPS community.
Follow or check out on twitter @SportsNashville for more pics/ coverage from tonight's matches!