Sweater Weather: How to Style your Sweaters this Fall Season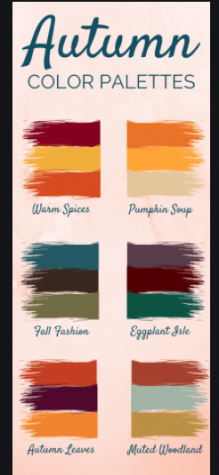 Finally, cold weather is  here!It is time to pull out the sweaters in your closet, lay them out and begin planning those cute outfits for cold weather days that will keep you warm.
There are many ways to style sweaters, here are a few ideas of chic sweater outfits you can wear this year. Managing those outfits can be overwhelming so the Fashion and Entertainment Desk of the Hillsboro Globe has compiled a list of tips and tricks for styling your sweaters.
Tip #1 Untucked/Half-Tucked Chic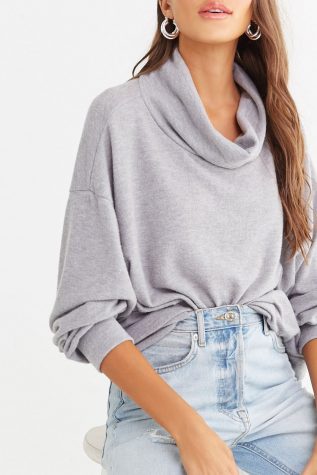 One option is wear a sweater loosely tucked into a skirt with some patterned tights. The loosely tucked sweater depicts a chic casual look while also maintaining comfort.   A twist on this look is to add jeans and change where you tuck the sweater. Tuck in the sweater in front and leave the back untucked with a super casual pair of  jeans.
Be sure that your sweater is big enough to properly execute this style. Adding a belt could really elevate the look.
Tip #2 Pairing Patterns 
Another great outfit idea is a sweater dress with some patterned leggings and boots, you could also put a belt around the waist to give it more shape. Pairing a textured knit that is monochromatic puts the focus on the patterned tights or leggings.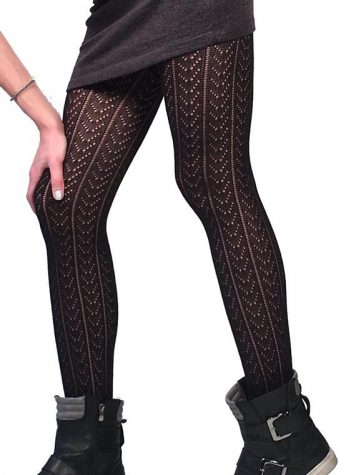 Good accessories to go with a sweater are beanies, scarves, long necklaces, and patterned tights.
Choosing only a few accessories will pull the outfit together. The reverse is also a good look with a multi-colored sweater dress with solid contrasting tights. I also highly recommend turtleneck sweaters dresses for warmth and style.
Tip #3 Nail down your color schemes
Great color schemes for fall are warm tones such as yellows, oranges and browns. All colors have a base that is neutral, cool or warm. Be careful that your color pairings are from the same family of colors.
Pair warm color sweaters with warm colored scarves. Mixing cool colors with warm colors will make your outfit look off and thrown together. Some color combinations recommended are warm rusts with muted golds, jewel colored reds with deep black, and bright yellow and black.
No wardrobe should cost a fortune. Check out Forever 21, Target, and Walmart for affordable trendy sweaters, tights and accessories.