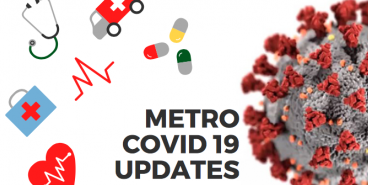 MNPS shares devoted link full of information regarding seniors and graduation
The Tennessee School Board of Education met Thursday, April 9, 2020 to discuss rule changes for graduation requirements for the Class of 2020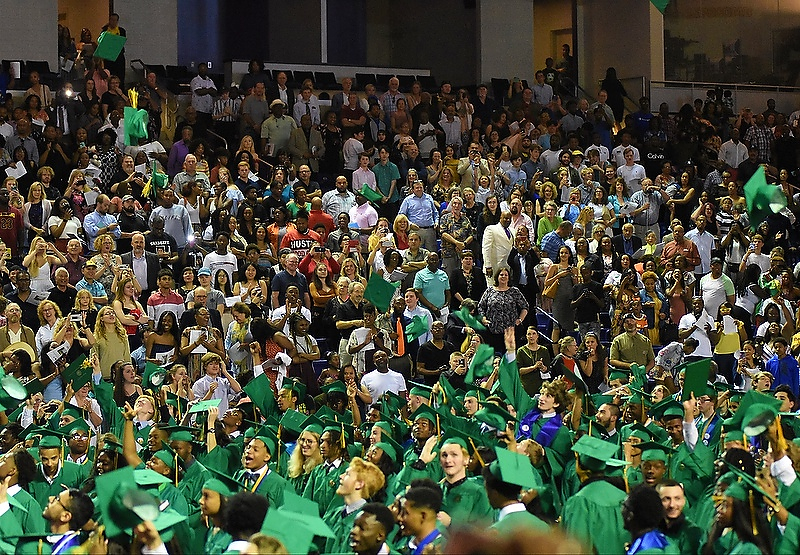 Revised Graduation Requirements – April 9, 2020This afternoon, the Tennessee State Board of Education held an emergency meeting to adopt changes to graduation requirements for seniors across the state. Below is a summary of these emergency changes, which MNPS supports and will adopt, effective immediately. These changes only apply to the class of 2020.
Quarter 3 grades were closed as of March 11 (MNPS's last day in school) and counted as the second-semester grade. No final exams will be given. These grades will be numeric and no less than what was currently available as of March 11.
Graduation distinctions will still be awarded, as appropriate, given the grades awarded as described above.
Students must have earned a minimum of twenty (20) course credits, including: 4 English Language Arts; 4 Mathematics; 3 Science; 2 Social Studies; and 7 of any other type of course for credit.
If you had met the requirements for graduation on March 11, and pending a review of your records, you will be considered a graduate in the Class of 2020.
Students who need to recover any credits to meet the requirements listed above are allowed to recover those credits through Edgenuity.
School administrators will be in contact with students regarding graduation status and/or individual credit requirements no later than April 21, 2020.
If seniors would like to improve their 2nd semester grades only and the course is available on Edgenuity, then they have the option to complete the initial credit course within Edgenuity to do so. Please contact your school counselor for further information.
No end-of-course exams will be given for any course, and students are not required to take and pass the state civics exam.
Students may receive the occupational diploma in the 2019-20 or 2020-21 school year if they can demonstrate work experience of at least one (1) year.
Students in the 12th grade during the 2019-20 school year who were enrolled in a Tennessee public school during their 11th-grade year and who did not take the ACT or SAT shall not be required to take the ACT or SAT for graduation purposes.
Final decisions about graduation ceremonies in May haven't been made yet. School facilities are currently closed through April 24 and we'll continue to assess future decisions based on local and state health guidance.
Note: Not all seniors will need to use or access the tools on this page.
LAPTOPS FOR SENIORS WHO NEED THEM
Metro Schools is distributing laptops to high school seniors who need access to online resources to complete their senior year. Principals are working with district staff to identify and contact students.For the week of April 6: Laptops for seniors will be distributed Tuesday, April 7; Wednesday, April 8; and Thursday, April 9 from 10 a.m. to 3 p.m. at Antioch, McGavock, Overton, and Hunters Lane high schools for credit recovery and advanced programs.Reservations should be made in advance by calling (615) 269-5956.
CREDIT RECOVERY
MNPS seniors who are working on credit recovery can log into Edgenuity to access the tools needed to complete course credits.Questions? Contact your high school principal or counselor.
NCAA
On NCAA eligibility: Students are encouraged to complete their NCAA-approved core courses through the channels of instruction provided or recommended by their school, district or state department of education.Visit the NCAA website and read the latest update.
---
TN PROMISE MANDATORY WEBINAR DEADLINE
The TN Promise mandatory webinar deadline is now May 15, 2020.Any student whose mandatory meeting was scheduled after March 11, 2020 must watch the 37-minute webinar  by 11:59 PM on May 15, 2020 in order to maintain TN Promise eligibility.Students who missed their assigned meeting prior to March 12, 2020 can view the webinar in order to reinstate TN Promise eligibility. The webinar can be viewed via mobile deviceInformation is available on the TN Achieves webpage.Students will receive a confirmation of webinar completion the day after successfully watching the webinar. If a student has questions regarding the webinar, the student can contact tnAchieves directly.Virtual Community Service VideosStudents can earn community service hours by participating in virtual community service opportunities online. The webinars focus on subjects relating to careers, professional development and college success. To receive your hour of community service, simply login, view the webinar in its entirety, then click submit.
ACCESS EDGENUITY
Your username is your mnpsk12 email address
Your password is the one you set up
Once you log in, your assigned courses will populate on the homepage.
TROUBLE LOGGING IN?
If you need help resetting your MNPS password, please contact the MNPS Helpdesk at 615-269-5956.
SAILS MATH
Students enrolled in SAILS math will need to complete 5 modules to demonstrate competency in order enter credit-bearing college work next year and earn SAILS credit.SAILS staff made modifications to the course to allow students to continue working remotely. Currently, all Quiz and Review assignments have been set to unlimited attempts. As students work through the material, they can skip over the Module Review, AI Quiz, and Module Test and continue working in the next module. Assignments still must be completed in order. Any skipped assignments will have to be completed at a later date.  SAILS Staff has not yet determined how they intend to proctor tests.Read the most recent FAQ for SAILS.If you have questions about completing SAILS or earning the Bridge Math Credit toward meeting graduation requirements, please contact your school counselor.
INFORMATION ABOUT ADVANCED ACADEMIC TESTS
AP Exams will be modified and include content that should have been covered early in the school year. According to the College Board, the exam will be taken at home, 45 minutes in length, free response question(s) with no multiple-choice questions, and it will be open-note.All information about the exams will be posted on the College Board website by April 3.  This includes what content will be included on the exam and what the exam format will be.College Board is also providing daily, online lessons for every AP course to review content that will appear on the AP exam.Students may also choose to not take the AP exam this year given the circumstances.  Any test fees already paid will be reimbursed.Please check the College Board page regularly for updates from the College Board and to access resources to help prepare you for the AP tests.
AP is providing free, daily, online learning lessons for every AP course.
Traditional, face-to-face exam administrations will not take place. Students may take a 45-minute, online, free-response exam at home.
Some students may want to take the exam sooner rather than later, while the content is still fresh. Other students may want more time to practice. For each AP subject, there will be two different testing dates.
The full exam schedule; specific free-response question types that will be on each AP Exam, and additional testing details will be available by April 3. Free-response questions in AP Classroom will be available so students can access all practice questions (the type that will appear on the exam).
If students need help with accessible mobile tools or connectivity, they can reach out here.
While the modified AP exams will occur and students are encouraged to participate, students and families should make informed decisions.
Reflection could include: 
Using the AP-provided resources as practice and consulting with the AP teacher.
Consider all of the options:  testing on the first date, testing on the second date, or choosing not to test.
Determine the benefits of taking the modified AP exam format this year.
Prioritizing which AP exams are most likely to waive college credits (each college/university has different AP credit policies).
Cambridge AICE will not run international examinations in the May/June 2020 series in any country.
Students will receive a grade as if they sat for the exam. All certificates from Cambridge International, including the Cambridge AICE Diploma, will be awarded to qualified candidates. Additionally, the grades, certificates and diplomas received this year will carry the same weight and prestige as those awarded in the past.
Further guidance on how students will receive these grades will be released later this week. For the time being, continue with current instruction as in past years and refrain from making any changes to your current entry information until Cambridge International communicates the next steps.
Free, at-home resources are available for students and teachers.
The International Baccalaureate Organization has announced that the May examinations for the International Baccalaureate Diploma Programme and Career-related Programme will not be held this year due to the COVID-19 (Coronavirus) pandemic.

The May 2020 examinations scheduled between April 30 and May 22 for Diploma Programme and Career-related Programme candidates  will no longer be held.

Depending on what they registered for, students may be awarded a Diploma or a Course Certificate that reflects their standard of work. This is based on students' submitted coursework and the established assessment  expertise, rigor and quality control already built into the programmes. The dates for turning in the coursework are still extended, but students are asked to submit as soon as reasonably possible.
Resources such as Kognity are available to students who wish to access this at home. (For access, contact your teacher or IB coordinator.)
Students will be expected by IB to complete E-coursework and upload it to the platform by due dates on IBO.