Jared Ross, Journalist

September 4, 2018

Filed under Arts & Entertainment, Campus Life, Movie Review, Showcase
Nothing brings on fear like the story missing people from a small town in Massachusetts.In the movie, Slender Man, a group of friends who were fascinated the story perpetuated by the internet,  set out to prove that the story is nothing more than myth. Slender Man was released on August 10 of this...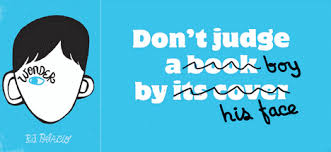 MiKaila Dowell, Reporter

September 5, 2017

Filed under Arts & Entertainment, Book Review, Movie Review, Showcase, Video
"Courage. Kindness. Friendship. Character. These are the qualities that define us as human beings, and propel us, on occasion, to greatness." are prophetic words found in the first novel Wonder by author R. J. Palacio. This wonderfully told story weaves the reader through the inspiring fifth grader Aug...