The Lady JV Burros Soccer team ties Harpeth Hall (1-1) in an exciting game
Varsity HHS Soccer played hard but lost 9-0 to HHA Soccer.
Thursday evening was a brutally hot evening for a game of soccer, but the heat didn't stop the defensive plays against the Harpeth Hall JV Bears by the Lady  Burros JV soccer team that ended in a tie score.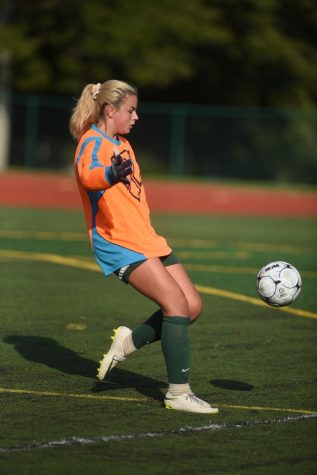 HHA scored at 11:36 in the first period and two minutes later the Burros answered with their own score. Neither team scored in the second period.
Following the JV game, the variety Burros played hard and well but struggled against a highly skilled Lady Bears varsity team. The Lady Burros had several opportunities to score but could't convert the opportunities into points.
This Thursday, 9/28/18, the Lady Burros will celebrate their seniors at the last game of the regular season against the home school team, the Golden Eagles. District tournament play follows next week at Antioch High School. the schedule will be announced here soon.