Cane Ridge Sweeps District 12 AAA Basketball Championships
Moving Forward to Regions: Girls – Cane Ridge, Hillsboro, Antioch, McGavock; Boys – Antioch, CaneRidge, Hunters Lane, & McGavock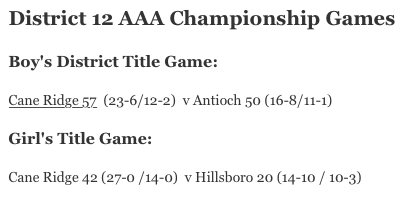 Cane Ridge High School swept both the men's and women's District 12 AAA basketball championships on Saturday. The district tournament held over a three-day period at John Overton High School determined  which teams will advance to the 6AAA Regiona level play to be held beginning Wednesday 2/22/18 at Antioch High School.
Four games were held Saturday, a boys and girls consolation game and the championship games. In keeping with long-standing traditions, All-District Teams and All-Tournament teams were announced at different breaks in action.
2018 Coaches the Year are Cane Ridge High School's Girls Head Coach, Joann Tribue and Boys Head Coach, Marlin Simms.
Most Valuable Players for the 2018 Season are Kennedi Hambrick (Cane Ridge) and Chris Nix (Hillwood).
---
2017-18 Girls 12 AAA All-District Team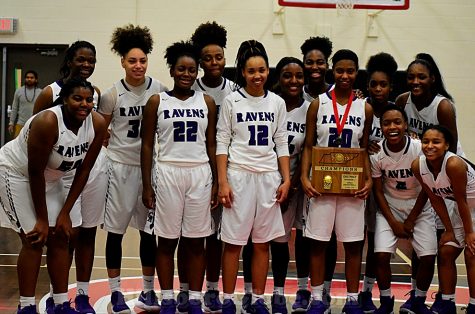 Aniyah Bailey, GG Hollingsworth-Pugh, and Jaila Matthews – Antioch High School
Nya Dismukes, Brittany Miller, and Xavia Williams – Cane Ridge High School
Devon Burns, Anaya Martin and Alia Lonoleo – Hillsboro High School
Jada Johnson – McGavock High School
Anastasia Anderson – John Overton High School
Honorable Mentions
Kenosha Hudson, Geneva Vann – Cane Ridge High School
Chyna Hart – Glencliff High School
Trechelle Burch, Rose Morrow – Hillsboro High School
Myra Blount – Hillwood High School
Meosha Hassell, Kayla Woodard – Hunters Lane High School
Jasmine Bennett, Nakia Drew – McGavock High School
2017-18 Boys 12 AAA All-District Team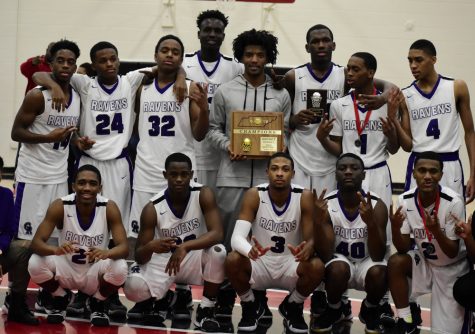 Lavric Mangala , Ibrahim Nasir – Antioch High School
Chance Hillsman, Juanell Chapman, Johnathon Howard – Cane Ridge High School
Donald Fitzgerald, Jalen Macon – Hillsboro High School
Auston Thomas – Hillwood High School
Kendall Wilson – Hunters Lane High School
Chris Hughes, Ty Kirk – McGavock High School
Honorable Mentions
Teon Stewart – Cane Ridge High School
Malik Braston – Glencliff High School
Ryan Wilcox – Hillsboro High School
Mark Tillis – Hillwood High School
James Webb – Hunters Lane High School
Lazinte Barnes, Brandon Palmer-Rhodes – John Overton High School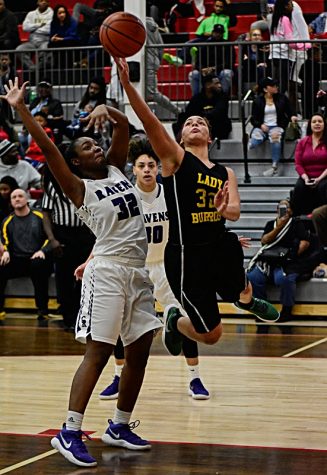 2017-18 Girls 12 AAA 
All-Tournament Team
MVP Kennedi Hambrick – Cane Ridge
GG Hollingsworth-Pugh – Antioch High School
Nya Dismukes, Xavia Williams – Cane Ridge High School
Yazmin Shelton – Glencliff High School
Rose Morrow, Trechelle Burch – Hillsboro High School
Jakia Sherrell – Hunters Lane High School
Jazmin Bennett – McGavock High School
Anastasia Anderson – John Overton High School
2017-18 Boys 12 AAA 
All-Tournament Team
MVP Juanell Chapman – Cane Ridge
Lavric Mangala – Antioch High School
Chantz Hillman, Jaylen Wittaker – Cane Ridge High School
Malik Braston – Glencliff High School
Ryan Wilcox – Hillsboro High School
Kendall Winston – Hunters Lane High School
Jazmin Bennett – McGavock High School
Lazing Barnes – John Overton High School