Over The Garden Wall – A perfect seasonal show to jump start your fall line up
Hang on for a minute...we're trying to find some more stories you might like.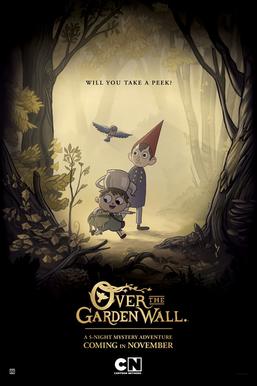 "Led through the mist by the milk-light of moon
All that was lost is revealed
Our long bygone burdens, mere echoes of the spring
But where have we come, and where shall we end?
If dreams can't come true, then why not pretend?"  – Into the Unknown
Over The Garden Wall is a 10 part, animated miniseries created by Patrick McHale, which first aired on Cartoon Network, November 3rd, 2014. The show follows two young boys, Wirt and Gregory, as they search for a way home in a mysterious forest called the Unknown, which seems to have bizarre characters and an endless amount of strange happenings. Along the way, they are helped by a talking bluebird named Beatrice and are stalked by a shadowy creature known only as "The Beast".
The fall-themed show is perfect for the weather and for Halloween being so close. With characters who have pumpkin bodies, to witches, and to beasts, it's a must see to get you in the mood of the season.
It was envisioned in 2004 and finally pitched in 2006, coming to life in 2014. Patrick McHale, the creator, also worked on well known Cartoon Network shows such as "The Marvelous Misadventures of Flapjack" and "Adventure Time". McHale's creative works intrigued Cartoon Network, who showed an interest in a pilot. Therefore, "Over The Garden Wall" was born.
This miniseries  full of adventure, relatable and loveable characters, mystery, and moral dilemmas, which has received critical acclaim from numerous television critics.
The search for home, the battle with perseverance, and the struggle to keep up hope are things that most of us know all too well. However, this time, they're masked in the form of a cartoon, which teaches the viewers that overcoming the struggle is possible, as long as you keep up a fight.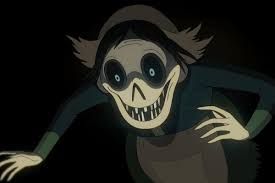 I asked Jack Reddick-Cole, a senior at Hillsboro High School a few questions about the show to see what he thought.
HG: "What intrigued you most about the show?"
JRC: "The story of it is really intriguing because you want to learn how they got to where they got and what all the weird stuff that's happening to them is about. The characters are also interesting, especially because of the way the older brother talks."
HG: "Would you recommend the show and why?"
A: "I'd recommend it to anyone who likes more experimental stories and animation, or the other stuff Patrick McHale has worked on."
You can stream, Over the Garden Wall  from Cartoon Network or Hulu or get it on iTunes, Google Play, or Amazon. A DVD featuring creator commentary, a Music only track, and the pilot was released on September 8th, 2015. And, rarely, you can catch it on television.In 2015, the series won both a Rueben Award and an Emmy Award for Outstanding Animated Program
.
About the Writer
Callie Mabry, Reporter
I'm Callie Mabry, a senior at Hillsboro High school, and I'm in the Academy of Global Health and Sciences.

I love music, animals, and most importantly,...