The Great Escape Celebrates 40 Years of Business in an Ever Changing World of Music Technology
NASHVILLE, Tenn – On Saturday, September 23rd, the Great Escape located in Madison and on Charlotte in West Nashville had a "free goods day", where they had a big celebration f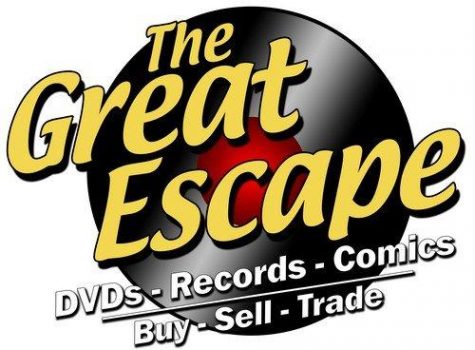 or the stores 40th Anniversary.
Hitting forty years of business is a big deal to any company in our fluctuating economy, but it is especially noteworthy in the music industry when one considers that 40 years ago the standard technology for listening to music was vinyl and 8 track tapes. For a non-corporate music store to survive the ever -changing technologies of vinyl, cassette, CD, Ipod, streaming, stealing and fads to listen to music, a store that sells everything from vinyl to 70's action figures must be doing something right.
This is why it is still relevant to celebrate the Great Escape which is a company who has supported all the various trends, fads and fan favorite over the past 40 years.
What can you find at The Great Escape? As the mid-south's leading place to buy, sell & trade used, new, collectible and out-of-print DVDs, CDs, Records, Comic Books, Games, it's possible to find just about anything collectable. They are a bargain store and a collector's store which new and used items often at a fraction of the price you would pay elsewhere. Additionally, they are loaded with the best selection of out-of-print collector's items in the mid-south!
As part of The Great Escape way of showing gratitude to their customers  each person could get up to five free items, which were all of good quality. Select items in the store were also heavily discounted, with select items being up to forty percent off.
However, if you missed their sale, no worries there is always something discounted to make your trip worthwhile.
For example: Comic Books and Trade Paperbacks always discounted
New and Back Issues
Discounted Holds/Subscription Service
Marvel and DC
Dell, Disney, Western, Atlas, EC and more!
Golden, Silver, Bronze Age and newer books
Spider-Man, Superman, Batman
Captain America, Avengers, Donald Duck
And more!
People came from all over the place to c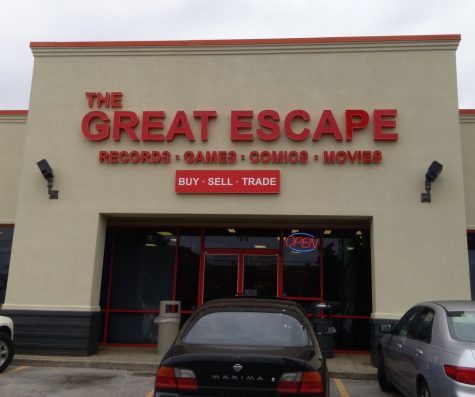 heck out what was going on, and by the end of the day, it had been one of the busiest they'd ever had.
The Great Escape is a place where people can come with their passions. It's a place where they can go to be free of judgement and to meet people that share their interests. These people have helped make the store what it is today.
Wanting to find that toy you had as a youngster in the 70's – they are likely to have it. They keep they following brands on hand of toys and  from every decade: Mattel, Hasbro, Kenner, Lego, Marx, DC and Marvel.
Action figures from movies such as the Transformers, Star Wars, Star Trek, He-Man, Mighty Morphin, Power Rangers, Teenage Mutant Ninja Turtles, Ghostbusters, Batman, Avengers, GI Joe, Strawberry Shortcake, Barbie, Disney are sure to be on hand, but if your very favorite one is not – check back often as the stock changes daily.
The first Great Escape was established in 1977 when Gary Walker, the owner, opened up his first store. Since then, the company has grown to have multiple stores, and has grown from just dealing with comics and collectibles to dealing with a wide variety of music, anime, video games, electronics, and more.
The store and the customers have grown into a family throughout the years, helping The Great Escape to thrive for forty years. The company is thankful to have been a part around this long, and to have impacted so many people's lives.
The Great Escapes are located at:
5400 Charlotte Avenue Nashville, TN 37209 (615) 200-1794
105 Gallatin Road North Madison, TN 37115 (615) 647-9828
They accept as forms of payment:
Personal Checks, All Major Credit Cards, Debit
About the Contributor
Callie Mabry, Reporter
I'm Callie Mabry, a senior at Hillsboro High school, and I'm in the Academy of Global Health and Sciences.

I love music, animals, and most importantly,...