Women's History Month: What Woman has Impacted You?
Women's History Month is an annual declared month taking place during March and is used to celebrate and recognize the contributions of women in American society. This month originally began as an international celebration in California. According to the National Women's History Museum, "The Education Task Force of the Sonoma County (California) Commission on the Status of Women planned and executed a 'Women's History Week' celebration in 1978. The organizers selected the week of March 8 to correspond with International Women's Day."
After gaining popularity, and the celebration of Women's History Week began to spread throughout the country, President Jimmy Carter presidentially proclaimed the week to be  National Women's History Week in 1980. The week continued to be presidentially proclaimed until 1987 when the National Women's History Project petitioned  Congress to pass Public Law 100-9, which declared the month of March in 1987 as Women's History Month. After years of Congress pushing for a presidential proclamation of March of every year to be Women's History Month, this finally came to be in 1995. From there on, March has officially been designated as Women's History Month.
In celebration of Women's History Month, the Hillsboro Globe decided to ask people about one woman that has supported, inspired, or impacted them in any way. Javis Walker, a senior in the 12th grade says a woman that supports and impacts him is his mother. "She showed me that it's never too late to get an education and become something with your life," he says. He goes on to admire her work ethic and grind in order to support and provide for their family and says she shaped him into the man he is today.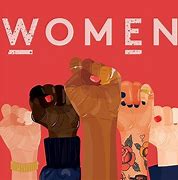 On the other hand, Mrs. Candace Wouters, a teacher in the Global Health and Science academy didn't have one specific woman that inspired her, she had a group of people. That group was the women involved in the women's suffrage movement. She recounts a movie she watched when she was younger based on the women's suffrage movement and says "that inspired me to always fight and work for equality for everyone." She goes on to explain that, although many people know of the main women involved in the movement, not many can actually empathize with what it means to fight for rights.
Another question I asked the two was if they think women generally get the recognition they deserve. Javis explains that some women do get recognition while some don't. He specifically states "a lot of women get taken for granted…but there are women that do get appreciated." Mrs. Wouters on the other hand disagrees completely and believes women have to work harder than men to get appreciated. "Even with the progress we have made, women are still expected to fill many roles that aren't expected of men," she says. She explains that even with the expectation of having to fill these roles, women still don't receive acknowledgment and we have to work twice as hard as men to get it.
With that being said, in celebration of Women's History Month, we can spread love to and share our appreciation for the women that have impacted and supported us, whether that be personally or societally!