California man smuggles 1,700 animals across the border and pleads guilty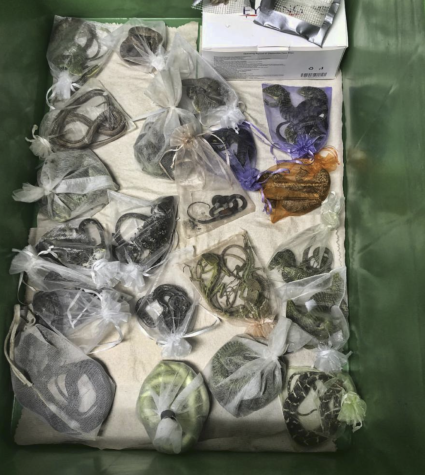 On Wednesday, August 24, Jose Manuel Perez pleaded guilty in California for smuggling 1,700 wild animals across the border and into the U.S. Even hiding these animals in his clothing, he has been bringing them out of Mexico and Hong Kong and into the United States to resell them to customers without any permits.
Since 2016 to this February, he and his teammates have been using social media to illegally bring the animals from out of the U.S. "Perez paid accomplices a crossing fee to drive animals from Mexico to El Paso, Texas, where he had them shipped to his family's Ventura County home and resold them to customers throughout the U.S., authorities said."
To resell the animals, Perez even shipped them to his family, making them complicit in his crime, too.
"The smuggled reptiles were worth about $739,000, authorities estimated… He could face up to 20 years in federal prison for each smuggling count…" Over $700,000 worth of animals and reptiles like beaded lizards, Yucatan and Mexican box turtles, and baby crocodiles were smuggled by Jose Perez, who was sentenced on December 1.
Source used: AP News