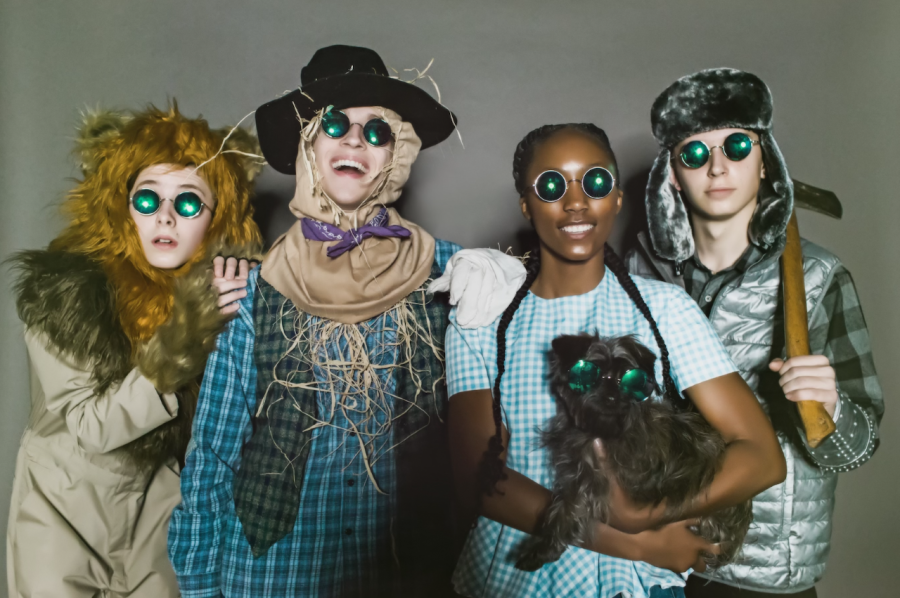 Hillsboro Players are off to see the Wizard, the wonderful wizard of Oz
Performance Dates April 15 - 18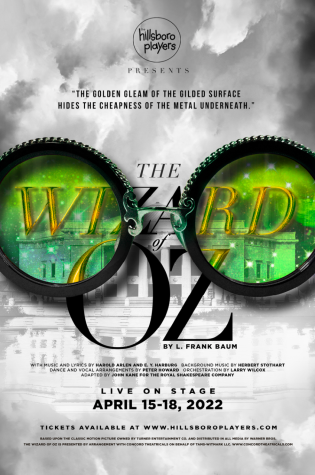 There is no place like home, and the Hillsboro Players will be performing their third production of the year at home on April 15 – 18, 2022  in the Hillsboro High School auditorium. This production is not your parents' version of The Wizard of Oz. It is an ambitious and progressive rendition of a classic produced staged in an expansive production like none any you've seen before.
"The cast size is big, the score is big, the requirements, …the requirements to do the show is just big," says Kristin Butler, Assistant Director and Producer for The Wizard of Oz. "It'll feel a little bit like a theme park for the audiences."
This production, along with having brilliant costume design and a hard-working crew, will have many technical elements. This will include custom projections, bubbles, snow makers, and even high power fans! All working together to bring the audience into the Land of Oz. The whole idea is to blow everyone away and make it an experience to remember.
"Everything is much more modern and also it relates to the time period that L. Frank Baum originally wrote the book," said Éowyn Wagner, who will be playing both Aunt Em and Glinda the Good Witch.
Kansas doesn't look the same way as it did in the early 1900s: women wear pants now! The land of Oz will also get a redesign with sets and costumes being inspired by a mix between the time period that The Wizard of Oz was originally written and modern day. They're trying to connect to today's audience while also staying faithful to L. Frank Baum's original work.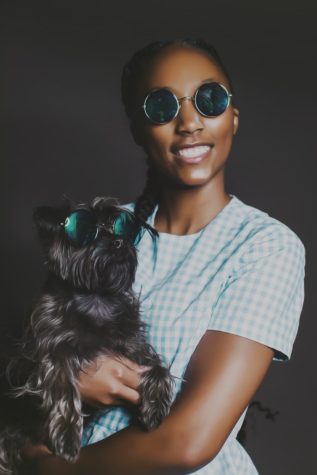 "It's very over the top, visually, and with costumes and everything. It's very crazy," says Éowyn Wagner, Previous Player productions were, "based off of actual stories, and this is based off of a children's book. It's fantasy."
These most recent productions, Oz, and Alice, have been different from the other productions in the past few years. Productions like Bright Star, and Catch Me If You Can, have been based in real life, but now the Players are bringing us along with them down the Yellow Brick Road, and into their reimagined fantasy worlds!
 "The Wizard of Oz is kind of a comeback show because it's the first one since the pandemic that we're not streaming. It's completely live, all of the performances are in person so there won't be a virtual option for this. This will be our first show since the pandemic started without masking," says Kristin Butler.
In 2020, the Hillsboro Players were able to put out their production of Catch Me If You Can the week before the pandemic shut everything down. A year later, they did Bright Star, but they had no in-person audience and streamed it online.
In the fall of 2021, they performed Alice in Wonderland with an in-person audience, in addition to recording and streaming the performance. The Wizard of Oz will be the Hillsboro Players' first production entirely in-person since the pandemic started. The actors will also not have to wear awkward-looking clear masks on stage. This is also their third performance in their newly renovated auditorium.
"We found a lot of information about the life of L. Frank Baum, and how his wife was really into women's rights and was a suffragette." says Kristin Butler, "And how a lot of those feminist ideas are imbedded in the story of Dorothy. Literally leading these grown men to success in Oz."
This discovery, found from looking back at the original work, fits perfectly with their intention to bring the classic into modern times; highlighting Dorothy's independence and willingness to lead is important to tell the story for a modern audience.
Éowyn Wagner says, "I want them to keep in mind how hard everyone's worked on it, and how many hours we've put into this."
The Wizard of Oz is truly a product of so many people's hard work and dedication. Next Friday follow Hillsboro's yellow brick road to the land of Oz and enjoy the program.
Photography by Kyla O'Neal
Poster Graphic Design by Ma2la
More stories on Hillsboro Players below