CDC works to insure Tennesseans understand that the risk of the flu is higher than the new Corona virus
Eight children have died from the flu in Tennessee; the CDC says 68 children have died nationwide. When compared to only one death nation-wide due to the coronavirus, the dangers and risks of this year's flu are real.
The Center for Disease Control officials are tackling the difficulty of getting the news out to public gathering places such as schools, churches and shopping centers.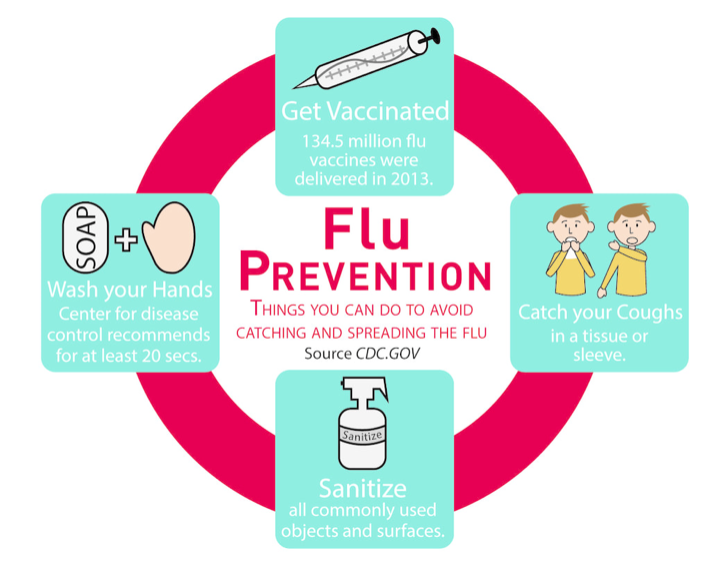 Schools in East Tennessee were hit hardest in the middle of January and school systems like Maryville have resorted to disinfecting entire buildings including classroom, halls and gyms.
According the Tennessee Health Department, 45 Tennessee counties have reported positive flu results in the recent weeks.
Wilson County Schools' spokesman Bart Barker said in a statement released last week, "over 10 percent of the entire student and teacher population in the district's schools had been sick with some type of illness recently."But, he added, "not all of those illnesses were the flu."
"Based on National Center for Health Statistics (NCHS) mortality surveillance data available on January 30, 2020, 6.7% of the deaths occurring during the week ending January 18, 2020 (week 3) were due to Pneumonia & Influenza."
Exactly two years  ago, almost the same twelve school districts closed due to influenza. On February 7, 2018, Wilson county closed due to illness, but had to receive special permission to use stockpiled days set aside for weather.
School districts typically don't want to use stockpiled days so early in February because Tennessee weather is so unpredictable. Last year, Fentress County Schools used President's Day to make up school closures that put them one day over on their stockpile days.
This percentage is below the epidemic threshold of 7.2% for week 3, according to the CDC.
School closures As of February 4, 2020:
Robertson County Schools: Closed Tuesday and Wednesday
Humphreys County Schools: Closed Monday and Tuesday due to illness.
Lincoln County Schools: Closed Monday due to illness.
Maury County Schools: Closed Friday and Monday.
Overton County Schools: Closed through Monday.
Putnam County Schools: Closed Monday and Tuesday due to illness.
Robertson County Schools: Closed Monday and Tuesday due to illness.
Stewart County Schools: Closed Monday due to illness.
Tullahoma City Schools: Closed.
Wilson County School District: Closed through Monday.