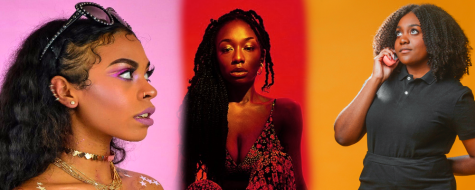 Deshaun Ellis, Music Reviewer, Music Writer

October 29, 2018

Filed under Arts & Entertainment, Music Reviews, Showcase
Editors Note: Our music reviewer, DeShaun Ellis reviews a variety of genres of music. Every reader has his or her own personal tastes in music. We place the Parent Advisory on articles where there may be a chance of offending someone. Thank you for reading the Hillsboro Globe. Traditionally in rap music,...

Deshaun Ellis, Music Critic

September 19, 2018

Filed under Arts & Entertainment, Music Reviews, Showcase
Negro Swan: Blood Orange's latest tour de force Artwork by Deshaun Ellis This article is dedicated to Mac Miller. Devonte Hynes has been on a bit of a run recently. Writing and producing hits for big artists such as Carly Rae Jepsen, Solange, A$AP Rocky, and Mac Miller. With his own music, it'...