Nicole Johnson, Contributors: Ortajah Thomas, Rodney Love and Janiesha Leggs

November 13, 2017
And the Wall came tumbling down…….. In 1989, our very own Hillsboro High School Executive Principal, Dr. Shuler Pelham, was a participant in the dismantling of the Berlin Wall in Berlin, Germany. Dr. Pelham, was a member of the Army Military Intelligence unit at the time he was stationed in G...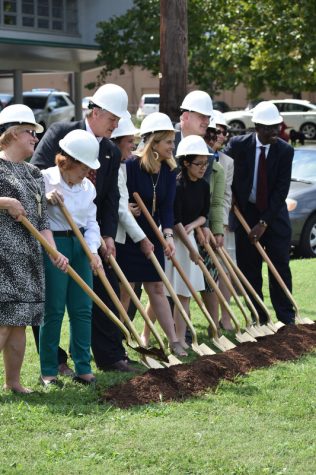 Angel Powell, Assistant Photo Editor

August 23, 2017

Filed under Academies of Nashville, Campus Life, Nashville News, News, Showcase
Hillsboro High School added another historic moment to its 75+ years of history. After nine years of planning by council members, parents and multiple school administrations,  Hillsboro High School broke new ground Wednesday morning when community members gathered on the school's front lawn to cele...