4 Things Tennessee should do over the bye week; SEC East Preview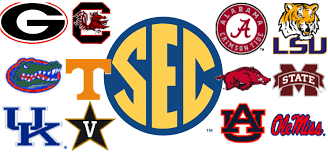 Hang on for a minute...we're trying to find some more stories you might like.
1 Get Healthy  Tennessee has been hit hard with the injury bug as they have had losses in nearly every position group including the loss of Offensive Lineman Trey Smith who is out indefinitely with blood clots in his lungs.
Starting QB Jarrett Guarantano was knocked out of the Alabama game with a midsection injury but Head Coach Jeremy Pruitt said Guarantano will be "fine" for the upcoming South Carolina.
Other injuries include Linebacker Jonathan Kongbo who is out for the season with a torn ACL which occurred in the Auburn victory and Safety Micah Abernathy who is listed as "day to day" with an ankle injury after having missed both the Auburn and Alabama games
2. Find a replacement for Trey Smith
The loss of Trey Smith can't be understated on just how big of a loss this is due to the fact Smith is unquestionably one of the best lineman in the SEC or even the nation. Smith's football career is in doubt due to the reoccurring blood clot issue that he has had with doctors 1st discovering blood clots in Smith in February of 2018 causing him to miss all of spring and fall practice and now with them resurfacing Smith's career could be over.
There are multiple replacement options for Trey Smith the likely replacement Starting Right Tackle Drew Richmond who has had experience at Left Tackle (Smith's position) to take his spot
Another route Pruitt could take is starting sophomore Nathan Niehaus at Left Tackle Niehaus who briefly replaced Smith earlier in the year in a game Smith exited with an injury.
3. Recruit, Recruit, Recruit
A major activity coaches partake in the bye week is recruiting and Tennessee currently in recruiting battles across the country including over Hillsboro alum Javonta Payton who recently decommited from Ole Miss
Payton the JUCO product and 3rd ranked WR in the 2019 JUCO class visited Knoxville last weekend and received a offer from the Vols this past summer. Tennessee also has an important game against South Carolina this weekend which many recruits will be at since Tennessee and South Carolina are in a multiple recruiting battles.
Tennessee final stretch will have great impact on just exactly how coach Jeremy Pruitt's 1st recruiting class will turn out they are currently ranked 14th in the 2019 and have lots of room to improve
4. Prepare for the final stretch of there schedule
Tennessee's upcoming games include South Carolina, Charlotte, Kentucky, Missouri, and Vanderbilt to close the season despite early struggles Tennessee has a viable chance in each of these games and each should be competitive
This week Tennessee plays South Carolina (Overall: 3-3, SEC 2-3) A team with a Will Muschamp as head coach someone who Tennessee has historically had problems with although this game will be a tough road test for the Vols. Then comes Charlotte (Overall: 3-4, CUSA 2-3) a team the Vols should be able to handle on talent alone and will be a game in which we get to see some of the younger Vols get some serious playing time
Tennessee then will take on the toughest team of the final stretch in Kentucky (Overall 6-1, SEC 4-1) a team quite frankly Tennessee has a good a chance of losing too as they have there sights set on a potential SEC East crown if they win out.
After that Tennessee has the 2 most winnable SEC games of the stretch in Missouri (Overall 4-3, SEC 0-3) and Vanderbilt (Overall 3-5, SEC 0-4) as each of these games will help define just exactly what Head Coach Jeremy Pruitt's 1st season will truly be defined and if they reach a bowl game
---
SEC East Preview/Scenarios
The SEC East is one of the tightest conference races we have seen with 3 teams Kentucky, Georgia, and Florida all deadlocked at 6-1 and with the ability to control there own destiny's as for my prediction I think what will likely occur is Georgia winning out and taking on Alabama in the SEC Championship game

How Kentucky wins:
Kentucky's path to the championship will be tough but they are in prime position to win the East since they control there own destiny which begins starting this week against a Missouri team they should beat but there season will mainly be decided in the Georgia game because if they end up beating Georgia regardless of the Florida-Georgia game outcome Kentucky will win the East simply because they hold a tie breaker against Florida in a early season 27-16 Kentucky win against Florida breaking a 30 year long losing streak to the Gators

How Florida wins:
Florida's season simply comes down to if they can beat Georgia and if so and the Gators win out they still need Kentucky to lose an SEC game because the Wildcats hold the tiebreaker against Florida as mentioned before and thus the Gators do not control there own destiny but still have a very realistic shot of being SEC East champion

How Georgia wins:
Georgia the team I predict will win the East also controls there own destiny the Bulldogs have been dominate in nearly every game besides there only blemish against LSU and have by far a more talented roster than Kentucky or Florida but besides that there season will come down to the next two weeks Florida and then against Kentucky to determine just how great of a team Georgia really is.
The only way the Bulldogs can win the East is by winning out which is all they have to do to repeat as SEC champs and set themselves up for a game against Alabama that will determine if they make the College Football Playoff.