Tyler, the Creator just might surprise those who give him a serious listen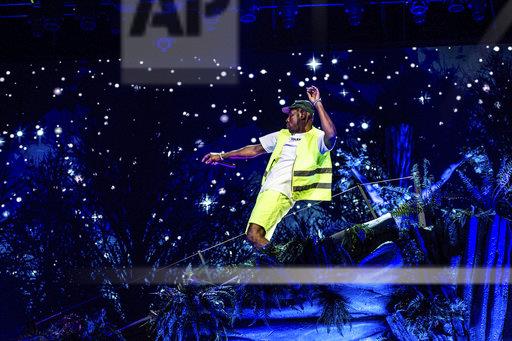 Tyler, The Creator (Tyler Gregory Okonma) is a powerhouse of talents that include; Producer of his tv show The Jellies! And starring in Loiter Squad, Director of almost all of his music videos, clothes designer of his brand Golf Wang, shoe designer of Golf le FLEUR* in collaboration with converse and leader of Odd Future and music producer of one Mixtape and four albums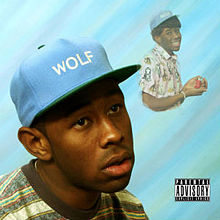 Tyler, The Creator has directed his own animated television show known as The Jellies!, The show was about a dysfunctional family that go on a different adventure each episode although it received average reviews, personally I enjoyed the nine-episode show and if I were to rate it I would give it a 7.4/10 instead of the 6.8/10 IMBd rated it.
Tyler has not only produced The Jellies! But also has starred in Loiter Squad a sketch-comedy show that starred Tyler himself as himself and other personalities  this show had an average of 5/10 rating
Tyler's brand Golf sells clothing and accessories that are all designed by Tyler himself. Golf Wang was founded in 2011 by (you guessed it) Tyler. Tyler has really done so much with the brand, he hosted a fashion show like no other in 2016 by having a half pipe in the middle of the show where models would be able to ride a bicycle or skateboard during the show and this fashion show received a lot of  praise due to how unique the experience was as opposed to other fashion show. Tyler told vogue "I've never been to a fashion show, hopefully it's different from the other fashion shows" and Tyler did not disappoint anyone he had many celebrities at his event such as Kanye West, Cole Sprouse and Kendall Jenner just to name a few. Tyler also gave everyone a pair of his shoes after the show had ended.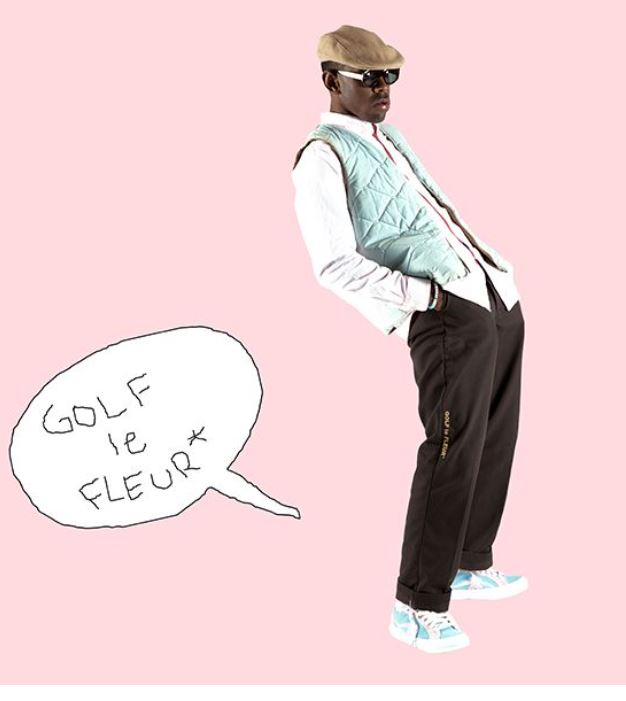 Rights Reserved-Hillsboro Globe Strasinger, Susan
Golf le FLEUR* is Tyler's shoe line in collaboration with converse. Tyler designs most if not all of his shoes, that drop once almost every season. His shoes are a major success because they always sell out quick on the converse website or on www.golfwang.com .
Tyler is the leader of a rap group called Odd Future, Odd Future was started by Tyler in 2007. Odd Future released 2 mixtapes, 1 album and a compilation of 12 song. Odd Future hasn't done much these past years and has remained in silence for an unknown reason.
As mentioned earlier,  he has directed  7 music videos himself out of 8 music videos.
Please note that Tyler's works contain Parental Advisories due to language and subject matter.
His Music – 
Tyler was only seventeen when he released Bastard on December 25, 2009.
A track that stood out right from the start is the first song on Bastard.  It sums up what the listener will hear for  56 minutes.
It is a gloomy, angry track offering an explanation that his music is not for everyone.  He raps on sensitive topics such as suicide and rape. However, the level of emotion in his work takes away any gratuitous references.
Every piano note and  every word sung as if it were going to be his last song sung.
It is genuine and recommended for a first experience with Tyler.
Despite cotroveresy, this mixtape was ranked number 32 on Pitchfork's list of top 50 albums in 2010.
This mixtape received some positive feedback as well as criticism. The criticisms surround his subject manner and his use of homophobic,  insensitive homophobic language as well as talking about rape in a vulgar manner.
Two years after the release of Bastard, Tyler released Goblin and signed a record deal with XL Recording. This album was not far off of his previous body of work, he continued to use sensitive topics in his music.
Wolf would be Tyler's second album to be released to the public and of the three releases, this is by far his best work.  On this release, Tyler address a new subject matter, the drug industry.
Songs such as 48, where he raps about the dangers of the drug industry, also comment on the fight to keep one's freedom in the face of addiction.
"Answer"  this song is sad, almost depressive because Tyler allows the listener to peak into his mind.  Here, the subject of his dad, their disagreements, and his raw emotion of missing his dad are very sympathetic and empathetic subjects. He sings, "because when I call I hope you pick up your phone I'd like to talk to you, " along with the contradictory lyric "so you not being near *** fire started my damn career" Tyler's lyrics clarify that though he misses growing up with father, it is the absence of his father that brings out the emotional quality of his work of which Tyler is known.
This album is sonically beautiful  from start to finish.  Where This Flower Blooms it is Tyler telling the listener to do whatever you want without having anyone hold you back because he himself has been doubted and now he's successful because he didn't let anyone hold him back.
In conclusion, Tyler, The Creator is worth a listen.  His older music is made more relevant because of current events while his more recent music has a maturity in both sound and subject matter. It is possible Tyler, The Creator, and other works will surprise you is you give it a serious listen with an open mind.
About the Contributor
Brandon Martinez, Writer
Brandon Martinez is a student of the US Community Credit Union Academy of International Business Communications at Hillsboro High School | International...