SLANT announces its fall lineup and partnership with performance organization, OZ
SLANT - Student Literary Artists of Nashville, Tennessee announces important dates for teen writers interested in learning more about their craft.
Hang on for a minute...we're trying to find some more stories you might like.
SLANT's Fall Lineup

SLANT (Student Literary Artists of Nashville, TN) is partnering with OZ Arts Performing space to offer a one-of-a-kind creative opportunity for teen writers.

The best part of these opportunities is – IT'S FREE!

Applications for these opportunities are due soon, however.

"

All applications are due September 5th."

Registration is currently open, so teens can reserve their seats right now.

SLANT is the youth programming arm of The Porch Writers' Collective —a nonprofit center for writing based in Nashville, TN.

Our mission is to foster Nashville's literary community by providing area teens with opportunities to learn and practice creative writing in its many forms.

Any teen can become a member of SLANT for free. Being a member allows you to stay  updated on the latest creative writing news. You'll be the first to hear about all of SLANT's workshops and events as well as other creative writing opportunities in Nashville and beyond.

Soon the leaves will be turning. The yellow of trees in early autumn always reminds me of sharpened pencils. Creative energy is in the air. Enjoy the start of the school year, and, as always, thanks for helping us reach Nashville's young writers. If you have any questions, don't hesitate to get in touch.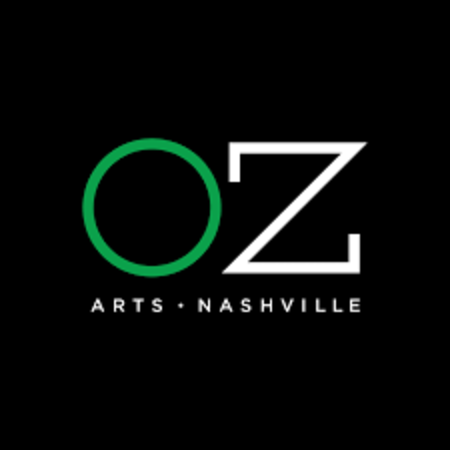 A YEAR AT OZ, creates a special partnership between SLANT and OZ Arts Nashville
SLANT is seeking creative, motivated teen applicants for "A Year at Oz," a unique, year-long artistic opportunity that combines the worlds of literary and visual art. If you like writing and art, check this out. It's a once in a lifetime opportunity, and it's free!
Oz Arts Nashville is a non-profit arts organization that uses a renovated former cigar warehouse to host large-scale artistic performances. Past shows have included musicians, puppeteers, visual artists, dance companies and more. Most OZ performance blend several types of art to create a unique mixture of sights, sounds, and motion.
If selected for the project, you will attend, free of charge, Oz Arts Nashville's entire 2018-2019 performance season, including works by Phantom Limb Company, New Dialect, Kronos Quartet, and others.
Along with the other teens selected, limited to five writers, you'll create new pieces of creative writing in response to each performance. Your group will work closely with SLANT director Joe Kane, who will provide writing exercises and background info to help put each performance into context and get your creative wheels turning. We'll also meet for several group discussions to offer each other suggestions and inspiration.
Work created for this project may take many forms: poetry, narrative, hybrid forms, critical essay, participatory journalism, spoken word, and more. We are interested in discovering what the experience of each performance inspires you to write.
If selected, you must commit to attending the full 2018-2019 Oz Arts season and producing at least one written work for each performance. Here is a list of performances we will be attending. Some performances will be playing for two or three nights, and you can choose which night you'd like to attend; some performances are one night only.
Feb. 22 – 24: The Triangle & Girls
March 22 – 23: A Thousand Thoughts
"A Year at Oz" is completely free for participants and limited to five writers. Anyone age 13–18 may apply. Deadline for applications: Wednesday, September 5.
TO APPLY, PLEASE SUBMIT THE FOLLOWING TO [email protected] BY SEPTEMBER 5:
1) A statement of interest, max 500 words, that discusses: your background in writing and why writing in response to performing arts appeals to you.
2) A sample of your creative writing. This could be a story, a poem (or several poems), a piece of nonfiction, a piece of journalism, or something else. If you have a piece of writing that expresses your artistic style but doesn't fit one of those categories, that's okay. Send it. We have open minds.
Direct any questions to [email protected]
Saturday, Oct. 20, 1:30 – 3:30
Hook hands, moonlight, and rumblings from the deep. Who doesn't love a scary story? Just in time for Halloween, learn some tips for creeping out your readers.
Saturday, Nov. 17, 1:30 – 3:30
In this workshop we'll brainstorm our past stories, real and imagined. Then, with the help of some creative prompts, we'll use those memories to create beginnings and first drafts of original narrative poems.