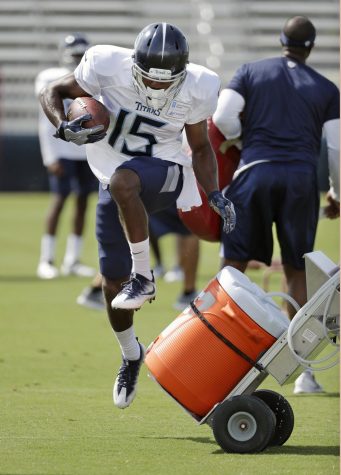 Originally a sixth-round pick out of Central Missouri State, Walker spent his first seven seasons in the NFL with the San Francisco 49ers never catching more than 29 passes in any season. The 6-foot-2, 248-pound Walker knew he could do much more and gambled on signing with Tennessee in 2013 as a free agent.
He's delivered with 356 receptions since 2013 — most by any tight end in the NFL in that span. Walker's best season statistically came in 2015 when he caught 94 passes for 1,088 yards, and he led the Titans with 74 catches for 807 yards. Walker has gone to the Pro Bowl the past three seasons and was the game's MVP last January .
Titans coach Mike Vrabel notes Walker didn't come into the league as a first-round pick or starter from the beginning.
"He's worked and he's gotten better every year, and he continues to do that and takes great care of his body and football's very important to him," Vrabel said.
Walker said he knew this all was possible, which is why he left the 49ers.
"I had something good there," Walker said. "You know they loved me there. They gave me the opportunity to play, but I didn't see myself being that guy that I wanted to be. Knowing that I can be a dominant starter in this league, and the Titans gave me the opportunity. So I'm thankful and I'm blessed to still be able to play the way I'll play and for them to give me an extension."
Now 33 and with the most NFL experience on the roster, Walker says people ask him how he stays in such shape at his age. Walker said he learned by watching former teammates like Larry Allen and Bryant Young and copying how they took care of themselves.
His approach? Be among the first players to arrive and the last to leave. Get all the treatment possible and eat right. Hit the cold tub and steam room. Three massages a week. Lastly, play football like the game that it is. Walker went to the ground to pull in a ball during the offseason program.
"It's a kid's game, and I feel like a kid every time I step on a field," Walker said.
Walker almost didn't make it to training camp this year. On Tuesday, his Lamborghini got caught underneath a tractor-trailer with Walker inside on a street in downtown Nashville. Walker thanked the person who flagged down the truck driver, alerting the driver to the car stuck to the semi.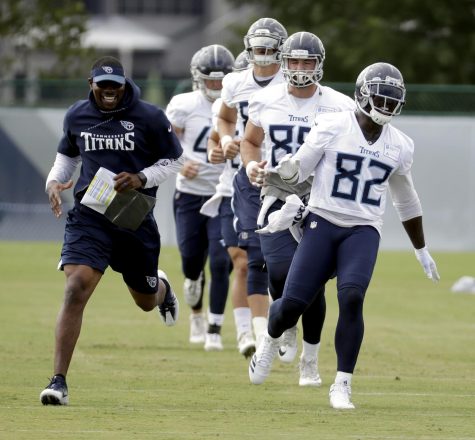 "Thank you for stopping the guy because he was still going," Walker said. "He didn't see me at all."
Notes: LB Brian Orakpo did not practice Saturday. Vrabel said Orakpo knocked shoulders with TE Luke Stocker on Friday, something that wearing pads would've protected. … Rookie LB Rashaan Evans limped off the practice field with a trainer, but Vrabel did not have an update on his status.