President Trump speaks with James Shaw, hero from the Waffle House Shooting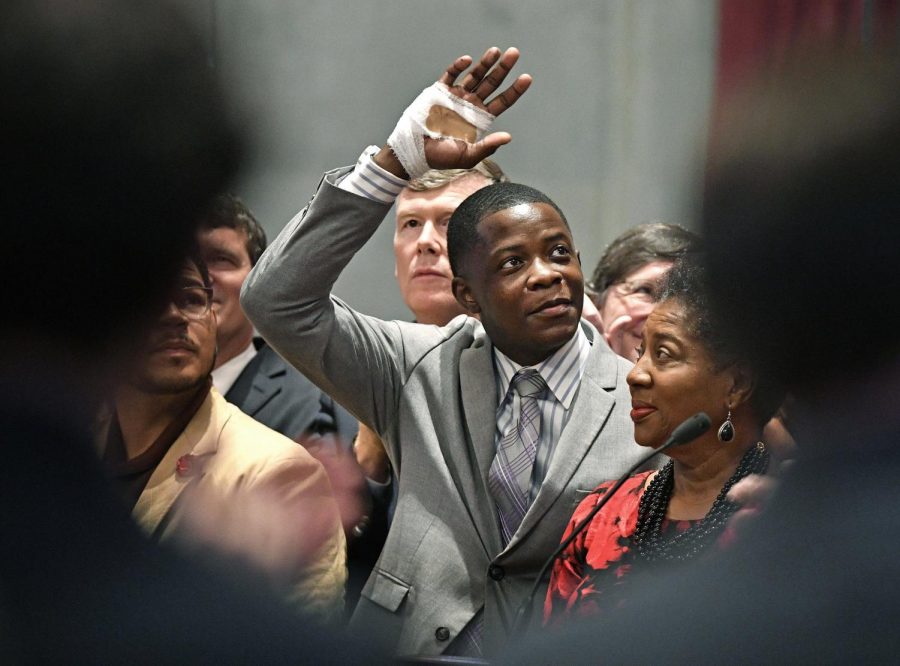 WASHINGTON  —Monday, May 14th President Donald Trump finally acknowledged the Waffle House shooting in Antioch, TN by calling and speaking with James Shaw, the graceful and courageous hero who helped to stop the suspected shooter, 29-year-old Travis Reinking from killing and injuring more people.
President Trump  complimented and commended Shaw who wrestled an assault-style rifle away from Reinking as he was shooting patrons at the Waffle House. Shaw, also suffered third degree burns on his hands because he grabbed the rifle while it was hot from firing.
White House spokesman Raj Shah says Trump conveyed in a press briefing that the two had spoken but had not other details regarding the conversation.
James Shaw and his friend were dining at a Waffle House in Nashville on April 22, 2018 when the gunman wearing only a jacket, no pants or other clothing, opened fire outside with an AR-15 rifle killing two and injuring two more before storming the restaurant.
A total of four people were killed. Shaw and three others were injured.
Shaw has been hailed as a hero for wrestling the rifle away and throwing it over a counter.
Travis Reinking, after a 38 hour manhunt, and the lock down of many schools and businesses, was apprehended on Monday following the 3:30 am Sunday morning shooting. The police found him in the woods behind a construction site and it was in Antioch, South East of downtown Nashville.
Reinking faces charges of criminal homicide and attempted criminal homicide and is being held without bond in the Nashville jail.  Travis Reinking was set at $2 Million-$500,000 for each homicide count, however, within 24 hours his bond setting had been changed to no bond.
Much has been discussed on social media as to why President Trump has taken so long to acknowledge the second mass shooting with in a year in Nashville.
About the Writer
Sebastian Baldinger, reporter
My name is Sebastian Baldinger and I am in 10 grade and I am currently in the Global Health and Science at Hillsboro High school.

I want to be a person...