Hillsboro DECA students head to State after conquering Orlando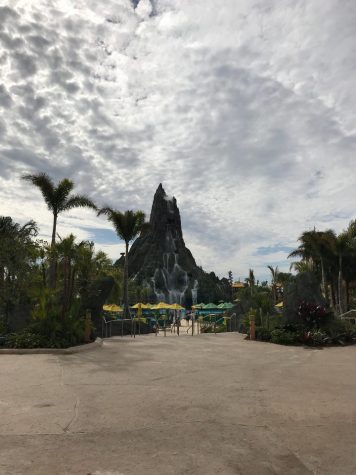 Hillsboro High School DECA organization is on a roll, literally, having just returned from a fantastic trip to a marketing trip in Orlando, Florida and this weekend  twelve students are attending the Tennessee State DECA competition. The Hillsboro High School DECA Chapter is led by Dr. Robert Kriebel,  the incomparable marketing and accounting teacher in the US Community Credit Union Academy of International Business and Communications Academy.
The Sports and Entertainment Marketing Conference at Universal Studios in Orlando gave DECA students an opportunity to learn from experts in the the business a variety of skills that they will use in their upcoming state and regional competitions. An annual event held national just for high school DECA participants invites speakers who are dynamic professionals who are in the sports and entertainment marketing industry to discuss the in and outs of the daily business of their jobs.
These professionals shared how they found their career paths and tips for success. Universal Studios marketing executives pull out all stops to show DECA members the behind-the-scenes activities that it takes to be a leading theme park and resort.
Morgan Mitchell a Hillsboro High junior  found the trip to be" truly and honestly spectacular, especially on the super deluxe overnight bus."
Students stayed at The Cabana Bay Hotel which is Universal's newest resort. and weat to Disney's Animal Kingdom and Universal's Island of Adventure, Universal Studio, and Volcano Bay water park.
The convention took place in the Blue Man Group Studio at Universal and was a two day learning experience where students got to hear from people such as Eric Marshall -Vice President of  Park Sales Universal Orlando Resort, Mandy Penn (senior director of resort marketing at Universal Orlando Resort, Eric Gray-Director of Social Media for Universal Orlando Resort, Steve Hogan-Chief executive officer of Florida Citrus Sorts), Chris Michalowski  ( director of experimental learning at USTA National Campus, and Chris D'Orso-Senior Vice President of Sales and Operation for Orlando Magic Kingdom.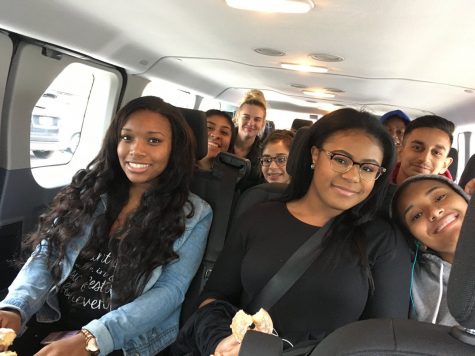 Students were able to ask questions about the jobs they currently have and get advise they would give to them if they were looking to do the same job.
The Conference was an amazing learning experience for students and Hillsboro plans on taking more students next year.
On March 7, 2018, many of the students who attended the Orlando trip is attending the Tennessee State DECA competition in Chattanooga. These students are Femi Falodun, William Farenholtz, Fatima Laghari, Madison Henry, Shaaib Laghari, Steven Leslie, Morgan Mitchell, Angelina Powell, Yamel Sandoval, George Wilson Shuff, and Cole Weachter.
The State Competition is an integral part of the Hillsboro High School Academy classroom. DECA's industry-validated competitive events are aligned with National Curriculum Standards and create opportunities for students to travel and collaborate with fellow high school students from all over the state.
It is also a chance for the academic student to be recognized through competition and awards for learning standards-based classroom content.
Being able to compete is a tremendous motivator not to mention it provides scholarship opportunities and cash awards recognizing DECA members for outstanding achievement.
---
What is DECA?
With nearly a 70-year history, DECA has impacted the lives of more than ten million students, educators, school administrators and business professionals since it was founded in 1946. Their strong connection with our organization has resonated into a brand that people identify as a remarkable experience in the preparation of emerging leaders and entrepreneurs. DECA's programs and activities have constantly evolved as we use the latest technology and apply cutting edge educational research. Our core focus has remained consistent and is captured in our mission.
DECA is organized into two unique student divisions each with programs designed to address the learning styles, interest and focus of its members. The High School Division includes 200,000 members in 3,500 schools. The Collegiate Division includes over 15,000 members in 275 colleges and universities.
DECA Inc. is a 501(c)(3) not-for-profit student organization with more than 215,000 members in all 50 United States, the District of Columbia, Canada, China, Germany, Guam, Mexico, Puerto Rico and Spain. The United States Congress, the United States Department of Education and state, district and international departments of education authorize DECA's programs.
About the Contributor
Angel Powell, Assistant Photo Editor
Hello, My name is Angelina Marie Powell but everyone calls me Angel! I'm a student at Hillsboro High School, and just recently started my own photography...