Matthew Fisher-Davis Injured in recent game, out rest of season
Hang on for a minute...we're trying to find some more stories you might like.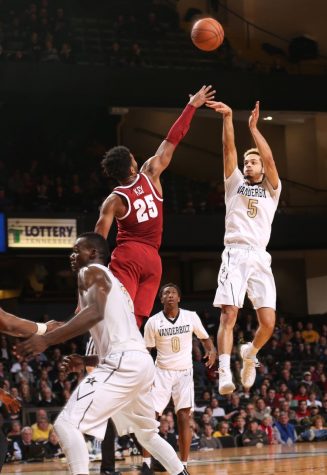 Vanderbilt senior guard Matthew Fisher-Davis will miss the rest of the season with an injured right shoulder. Fisher-Davis already had missed two games since his shoulder was hurt Jan. 13 in a 74-67 loss to Kentucky .
Vanderbilt announced the severity of Fisher-Davis' injury on Tuesday before the Commodores' game at No. 22 Tennessee.
Vanderbilt coach Bryce Drew on Matthew Fisher-Davis' injury "He is obviously one of the best shooters in the league"
"Thanks to the Vanderbilt family and, in particular, Athletic Director David Williams and Coach Kevin Stallings and his staff, for affording me the opportunity to be a part of such an esteemed university as Vanderbilt," said Fisher-Davis.
"Also thanks to Coach Bryce Drew and his staff for my continued development as a basketball player and a young man. I am forever grateful.
I anticipate a speedy and full recovery and look forward to representing Vanderbilt University to the best of my ability. God is good all the time! Anchor Down!" Said Fisher-Davis when asked about his injury.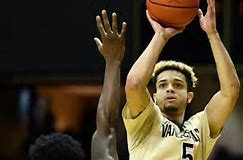 One user on twitter replied "Devastated for @MFD5_ but he has such a bright future ahead of him. There's no stopping him."
Another user said "Vandy fans will miss you, @MFD5_ Thanks for your dedication to the university. Good luck in your recovery".
Fans of the Commodores are coming together to wish the fallen player well, and to offer best wishes and encouragement on the road to recovery.