ETSU extends 3rd longest active winning streak to 13; Lipscomb outlasts USC Upstate 110-106 in 2OT
Former Nashville grads have standout nights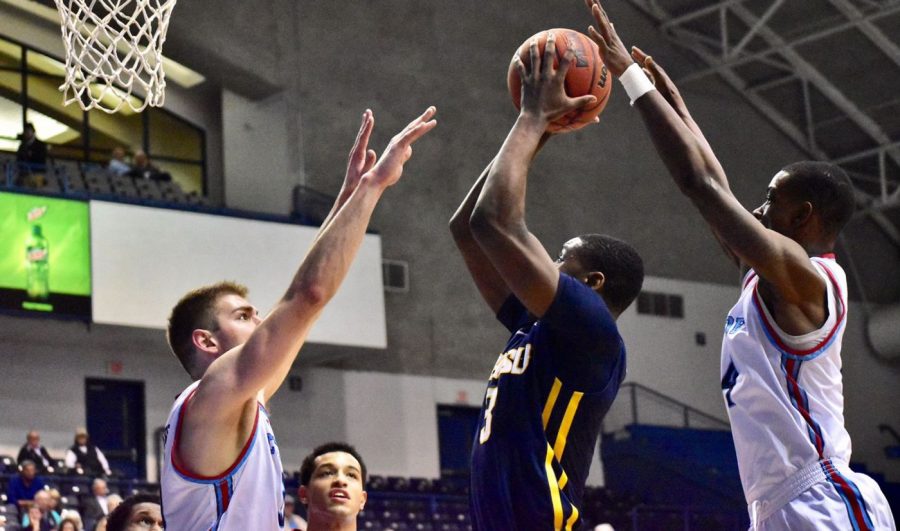 ETSU extends 3rd longest active winning streak to 13; Lipscomb outlasts USC Upstate 110-106 in 2OT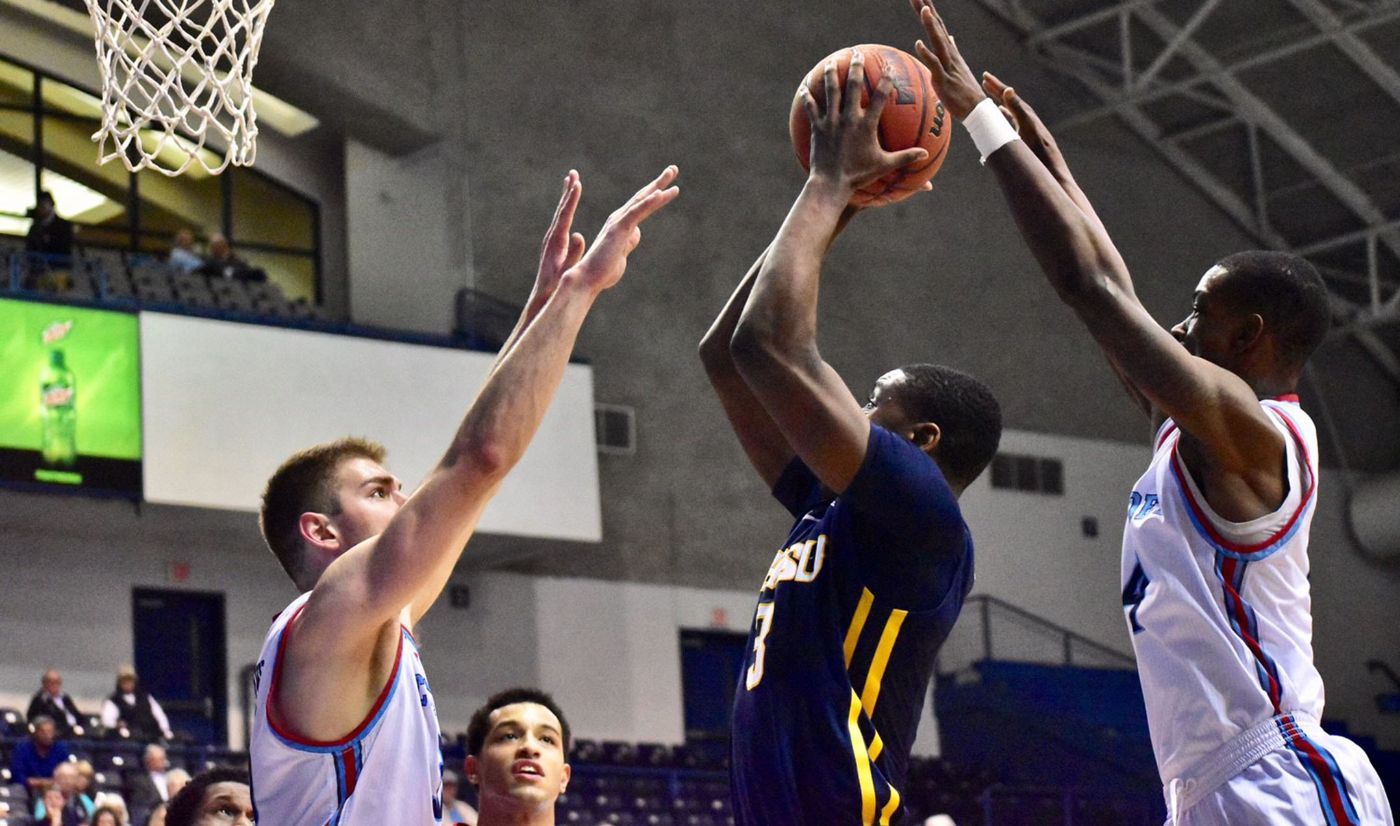 Hang on for a minute...we're trying to find some more stories you might like.
Two standout high school graduates had terrific nights Monday. Bo Hodges ('17), graduate of Maplewood High School who led his team to a state championship in the 2016-2017 season scored 19 points and nine boards to help lead his first-place East Tennessee State team to its 13th straight with a 73-71 victory over The Citadel on Monday night.
Franklin Road Academy graduate, Rob Marberry, in a double overtime road game scored a career high 38 points and nine boards to help his team steal one from USC Upstate upsetting the Trojans in a 110-106 win.
---
CHARLESTON, S.C. (Jan. 29, 2018) – The ETSU men's basketball team will return to Johnson City with its 13-game winning streak intact, but not before The Citadel Bulldogs took a serious shot at ending the Buccaneers remarkable run.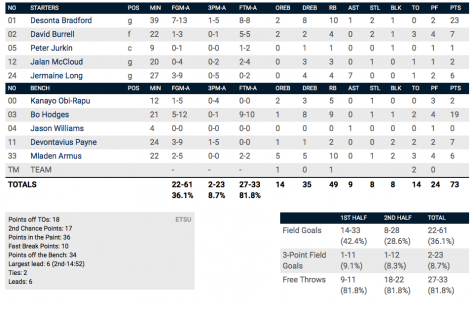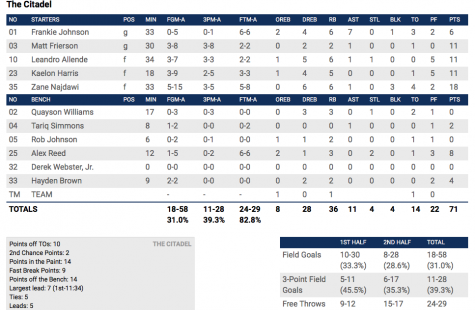 With ETSU having rallied to take the lead late at 73-71 with 6.1 seconds left, The Citadel's Alex Reed had a wide open 3-point shot at the buzzer miss the mark, as the Bucs escaped with a two-point victory in Southern Conference hoops action Monday night inside McAlister Field House.
ETSU has now won 17 of its last 18 games and improved to 19-4 overall, 10-0 in SoCon play. Meanwhile, The Citadel dropped to 7-14, 2-7.
"Usually in life you get what you deserve, but tonight we got lucky," said ETSU head coach Steve Forbes. "To have a special year and get on a run, sometimes you need some luck. We did not deserve to win this game. You can get lucky one time and have a streak continue to go on, but I don't expect this kind of thing to continue. I didn't smell complacency or anything like that. It was just a bad scenario with their made threes and free throws."
Indeed, this night didn't look good for the Bucs. While the Bulldogs hit 11-of-28 shots from 3-point range, the Bucs struggled through their toughest night of the year from outside, going just 2-of-23 from beyond the arc. In addition, The Citadel also went 24-of-29 from the free throw line. Those numbers resulted in the Bulldogs leading for a good portion of the game.
In addition, the Bucs got more luck than just Reed's miss. With ETSU leading 69-68 with 20 seconds left, The Citadel's Frankie Johnson missed another wide open shot, this time a layup that would have given the Bulldogs the lead. After senior guard Jalan McCloud (Fort Worth, Texas) hit 1-of-2 at the line, the Bulldogs then inexplicably threw the ball away and gave the Bucs two more free throws as freshman guard Bo Hodges (Nashville) hit the pair and made it 72-68 with 12.5 seconds left.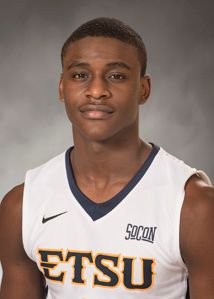 The Bulldogs didn't go away though, as a 3-pointer from Matt Frierson pulled them to within one at 72-71. After another Citadel foul, McCloud made another 1-of-2 trip to the line with 6.1 seconds, making it 73-71 and setting up Reed's 3-pointer miss.
For the game, Bradford finished with a double-double, scoring 23 points and grabbing 10 rebounds, while Hodges had 19 points and nine rebounds to help lead the ETSU offensive attack. The Citadel got a team high 18 points from forward Zane Najdawi, while three other Bulldogs pitched in 11 each.
The first half was not indicative of the Bucs' play of late, as ETSU shot just 1-of-11 from 3-point range and trailed by as many as six at 24-18 at the nine-minute mark. However, at that point the Bucs went on a 14-4 run powered in part by four assists on four straight possessions by senior guard Jermaine Long (New Orleans), which ended with ETSU leading 32-28.
While the Bulldogs recovered to tie the game at 34, the Bucs closed the half with four straight points to lead 38-34 at the break. While The Citadel was 5-of-11 from 3-point range in the opening 20 minutes, the Bucs out-rebounded the Bulldogs 25-16 and shot 42 percent from the field compared to The Citadel's 33 percent clip. In the opening half, Bradford had a game high 15 points, while Hodges added 11.
After the break, the Bulldogs used a 13-2 run midway through the half to take a 58-53 lead and prove that they would not be going away in this one. For the game, ETSU outscored The Citadel 36-14 in the paint and 17-2 off second chance points, while out-rebounding the Bulldogs, 49-36.
The Bucs will now return to Johnson City for a two-game home stand, beginning Thursday night against Samford at 7 p.m., followed by a 4 p.m. showdown with rival Chattanooga on Saturday. For more on ETSU men's basketball throughout the 2017-18 season, visit ETSUBucs.com and click on the men's basketball link.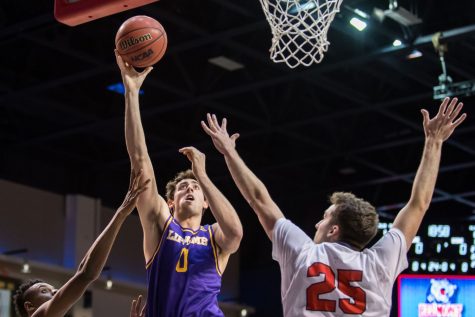 SPARTANBURG, S.C. (AP) — Rob Marberry had a career-high 38 points to go with nine rebounds on Monday night and Lipscomb escaped at USC Upstate with a 110-106 win in double overtime.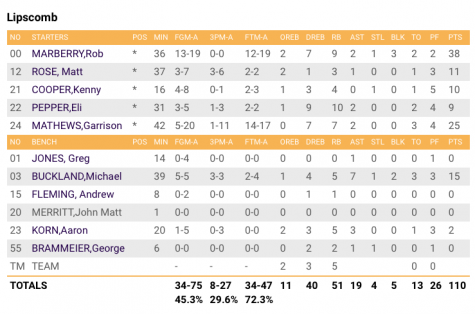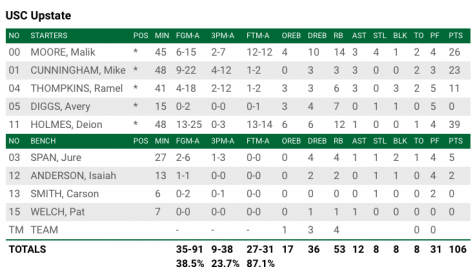 Marberry's layup with 41 seconds left in the second overtime gave the Bisons (15-8, 5-3 Atlantic Sun) the lead for good at 107-106. Garrison Mathews made 3 of 4 free throws from there to help Lipscomb secure the win.
Mathews added 25 points for Lipscomb and saved the Bisons at the end of first overtime when he got fouled with 0.4 seconds left and made both free throws to force a second OT.
Lipscomb led most of the game and by as many as 12 in the second half. The Spartans (6-19, 1-7) closed the period on a 7-1 run capped by Deion Holmes' layup with five seconds left to send it to overtime tied at 85.
Holmes set career highs with 39 points and 12 rebounds. Malik Moore added 26 points, made all 12 of his fouls shots and tied a career-high 14 rebounds and Mike Cunningham scored 23.
---