Blue collar work ethic earns Cane Ridge a trip to the 'ship
Cane Ridge Football beat Whitehaven, 14-7, Friday night in the TSSAA Semi Final 6A playoff game.
Hang on for a minute...we're trying to find some more stories you might like.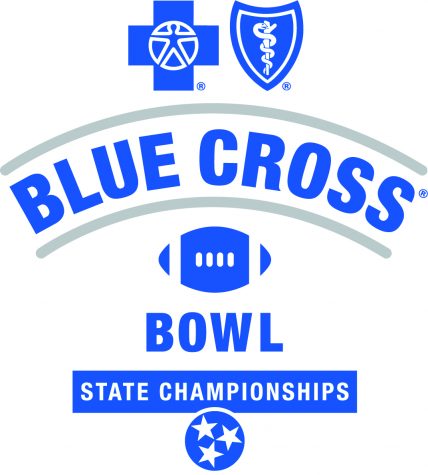 Since the inception of the TSSAA 6A classification in 2009, no Metro Nashville Public School football team has made the trip to the BlueCross Bowl once held in Murfreesboro. Cane Ridge's win 14-7 over 2016's state champs Whitehaven.
The Raven's win in the  semifinals check marks another box  Head Coach Eddie Woods has been checking off since his arrival to Cane Ridge three years ago when he inherited the 2014 MNPS Freshman City football champions.
Chris Henson, Chief Operating Officer who was in attendance at the Cane Ridge v Whitehaven semi0final game spoke for MNPS and how excited the district is to have a 6A team has finally advance to the championship game and play for the gold ball in Cookeville at Tennessee Tech University on Friday, December 1, 2017. Henson stated, "We are so proud of all our teams that advanced into the playoffs and we are always excited when they advance as far as Pearl Cohn and Cane Ridge did tonight. The importance of moments like these are huge for our community because it offers an opportunity for our teachers, students and parents to bond with the community in which they work."
The past 15 years have seen regular appearances of MNPS in the 3A, 4A and 5A classifications (see side bar) however, it has been nine years since any MNPS team won a gold ball. Hillsboro, then in the 4A classification beat Maryville 10-7,  in a defensive showdown ending a Maryville run of 8 championships out of the previous 10 years.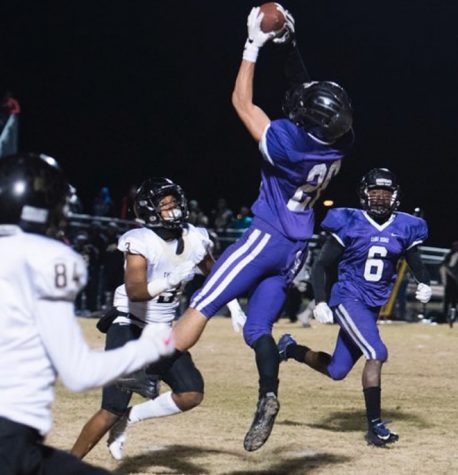 Cane Ridge will face Maryville High School and all the traditions of winning they bring to the field and it is no surprise that Cane Ridge will be facing Maryville High School in the final game as it will mark their 22nd appearance in the state finals (15-7)
Of the 22 appearances since the inception of the championship game Maryville has faced a Metro Nashville school school seven times with Friday's up coming game being the eighth.
Maryville is not infallible and as recently as 2015 struggled against Ravenwood losing 26-17.  And in 2016, they failed to make the final game, losing to Oakland in the semi-finals. Prior to 2015, Whitehaven (2012)  Whitestation (2009)  and MNPS's Hillsboro 2008 all demonstrated that while Maryville is a football dynasty, the right game plan can defeat them.
Head Coach of the Ravens, Eddie Woods believes he has the right game plan to take on the dynasty and it started with a culture change three years ago and was clearly visible on the sidelines Friday night with former team graduates standing alongside the the current team members cheering their support. All were cheering but no one is talking about history – yet.
"We, my staff, the administration have tried over the last three year to build a blue-collar mentality on this team. We are as concerned about how much this mind set will carry well in athletics, but more about well it will carry on in life and I was really glad to see my former players out here supporting the team with the same mind set," explained Woods.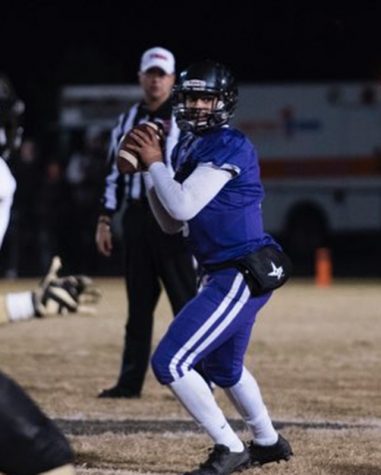 When asked how he will approach practice after a break weekend and a shortened week, Coach Woods said the focus was going to on, "rest for the players, rest and getting refocused mentally to take on the next team on Friday night. Our coaches and myself we will look at tonight's game tape, see if we need to make any adjustments and approach Monday like we have every Monday, with that grind it out, blue collar mind set."
Cane Ridge Stats November 24, 2017
Final
Cane Ridge 14 Whitehaven 7
Offense:
Passing:
K. Andrews 12/24, 137 yards, 1 INT
Rushing:
D.  Starling 17 rushes, 141 yards, 1 TD

K. Andrews 8 rushes -12 yards
J. McCray (7) 1 rush, 7 yards
Receiving:
J. McCray 8 catches, 60 yards
Q. Barnes 2 catches, 30 yards
J. McCray (7) 1 catch, 23 yards
D. Starling 2 catches, 26 yards
---
Defense:
J. Reese 4 tackles
J. McCray (6) 2 tackles
J. McCray (7) 4 tackles, 1 fumble recovery, 1 TD
T. Chisom 8 tackles
J. Bryant 11 tackles
R. Burleson 2 tackles, 1 QB hurry
A. Malone 1 tackles
J. Tate 2 tackles, 1 INT
D. Johnson 5 tackles, 1 sack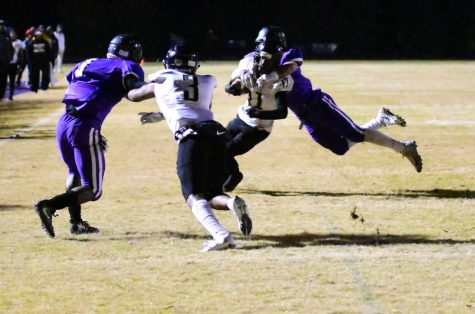 M. Mason 3 tackles
D. Goodloe 4 tackles
J. Carpenter 1 tackles
(70) 1 tackle
Z. Fowler 2 tackles
J. Kabelu 2 tackles
---
Special Teams:
J. McCray (7) 1 kickoff return, 18 yards
T. Chisom 1 punt, 30 yards