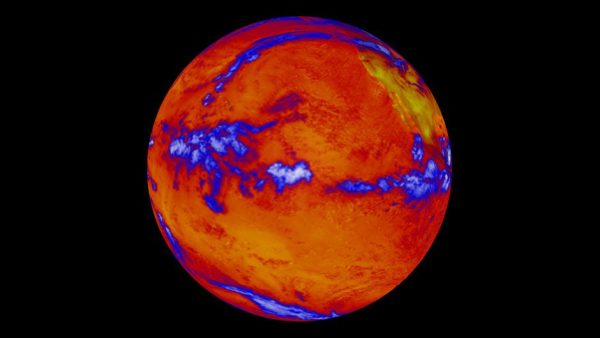 Record Breaking Temperatures in the United States, summer of 2023 
This is important because it affects students and disrupts student activities.  Summer of 2023 was the hottest year on record in Eastern America according to Scott Denning, a professor of Atmospheric Science at Colorado State University. Each state in America has reached a temperature of at least 100 degrees Fahrenheit. According to Scott, he states, "Unprecedented heat and downpours and drought and wildfires aren't caused by climate change – they are climate change."  Based on this fact, it is important for our generation and future generations to try and prevent this issue from getting worse.  
A couple simple ways we can do this is by Recyling, carpooling, and being conservative with materials. This way we can attempt to keep our environment clean and enjoy it for many more years to come. It is important to stay up to date with weather for groups who are sensitive to weather, because 9.4% of global deaths are related to extreme heat conditions. Extreme heat can also can an increase for heat strokes. Those who play outdoor sports need to make sure they are staying hydrated and taking breaks in the shade, it is safe to say take it easy during hot conditions. An important reminder is to practice healthy decisions in the sun to prevent yourself from developing skin cancer. Ways to prevent this are applying sunscreen (sp15 or higher), limiting exposure to sun light, try and cover your skin with clothing, and checking for changes in skin.  
In conclusion, we need to protect ourselves against these conditions. Also, we need to play a role in trying to help prevent this from worsening, this way we can enjoy being outside without taking extra precautions. Like mentioned previously, ways we can prevent this are Recyling, carpooling, re-using materials, and being conservative. Doing these small things as a whole will allow us to enjoy our daily activities without being disturbed. Important reminder for those groups who are sensitive to severe weather, need to take extra precaution and safety.
Attributions: