A time-honored tradition is worth the wait
Pictures with Santa Claus are back! Avoid the lines and make a reservation ahead of time
"
Just remember the true spirit of Christmas lies in your heart
— Santa Claus
Raise your hand if you have had your picture taken with Santa Claus. Raise both hands if you took your Christmas list of desires with you to share with Santa. Pictures with Santa are a time-honored tradition. Traditional photos of Santa become cherished keepsakes. When you or your kids finally get to meet Old Saint Nick you are often creating a special picture that will become part of your family's holiday decor for years to come.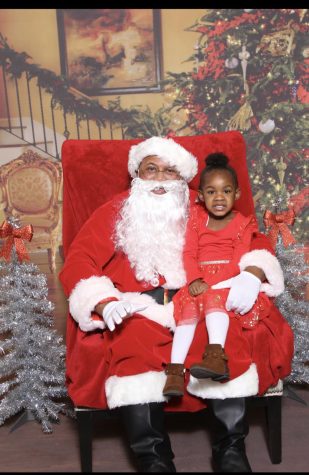 Santa pictures, in fact, began in Seattle 75 years ago this month. In 1943, downtown's erstwhile Frederick and Nelson department store (now the Nordstrom building) moved the meet-and-greet with Santa to the window displays.
Arthur French, ironically nicknamed "Happy" for his grumpy demeanor, figured that families should be able to take these memories home with a photo. So the next year, French, a Seattle Post-Intelligencer staff photographer, took a few weeks to leave and set up shop with his newly founded Arthur and Associates Photography company in the storefront. He
charged a buck per snapshot and earned $10,000 in one month. Thus the beginning of a holiday tradition that would take off in malls everywhere.
Visiting Santa is a lot of fun for both parents and kids, but waiting in long lines to thrust anxious kids onto Santa's lap for a few hurried moments is a recipe for holiday frowns. For a festive time full of cheer and smiles that will make for that perfect holiday image, follow these simple tips.
Talk about Santa- Prepare your kids with plenty of talk about Santa before meeting him. Read holiday books, look at pictures, and talk about when you met him when you were young. Let curious kids ask questions. To calm any fears, be sure to express how Santa is a nice person who brings children presents.
Eat and Rest Ahead of Time –When kids are rested, they are happier. So plan session times after naps or earlier in the day, if possible. What's more, avoid mid-Santa-session hunger pangs by eating a meal or snack before you arrive.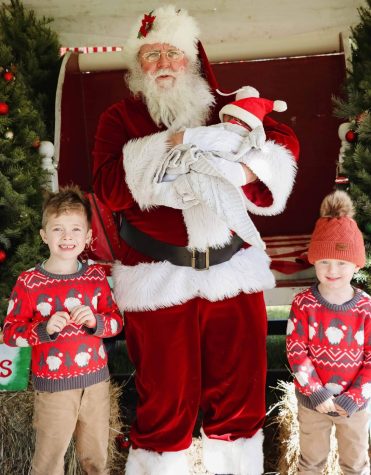 Bring Props- That lovey can make kids feel safe, plus be an adorable addition to your holiday photography. In fact, feel free to bring along any personalized props you'd like to your session and the photographer will work with you to incorporate them into your photos.
Have Fun- When you have fun, your kids have fun! Smile, be enthusiastic, and sing holiday songs if you want. Make it a special holiday activity for the family and you're sure to get pictures that capture the spirit of the season.
Suggested local Santa stops open till the 24th.
Bass Pro Shop at Opry Mills – Santa's Wonderland
November 5, 2022 – December 24, 2022FREE 4×6 Photo with Santa – reservations are available Get More Details

---

Green Hills Mall – Santa's Flight AcademyNovember 17, 2022 – December 24, 2022Photo Packages start at $39.99 – reservations are available
Opry Mills – Santa Photo ExperienceNovember 11, 2022 – December 24, 2022Photo Packages start at $39.99 – reservations are available
Gaylord Opryland – Photos with SantaNovember 11, 2022 – December 24, 2022Photo Packages start at $35 – tickets required
Cool Springs Galleria – Santa Meet and GreetNovember 11, 2022 – December 24, 2022Photo Packages start at $39.99 – reservations are available
All locations listed here are in the Nashville area which means that it should be easier to find some room in your busy Holiday schedule to stop by and snag a few great pictures with the man of the season.
All locations also stop photos with Santa on Dec. 24th, so be sure to get your reservations in as soon as possible so you don't miss out on this Holiday staple.