Community gathering led by Mario Mclunie draws 50 people.
The first of several community event led by Mclunie that are designed to encourage those in the neighborhood to eat healthier and to celebrate the youth of Nashville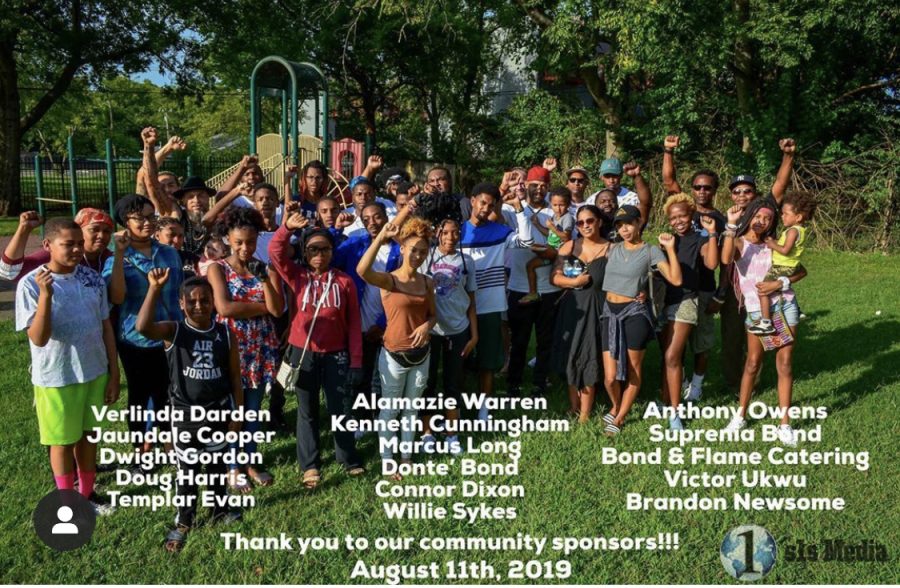 Sunday, August 11, Mario Mclunie hosted a his first "community gathering" event for the youth in north Nashville where he served free food & snacks at Mckissick  Park.
Mario is a familiar face in Nashville from working in schools around Nashville known for being the voice of the youth in and out of schools.
The "Community Gathering" was free event to
Mario said a recent interview,"Time to celebrate the young ones who are in a recent living, that's it!".   McLinie keeps his focus on improving  social injustice, teaching others to live healthy lifestyles, neighborhood economics, and procedural safeguard rights
Mario wanted to bring the community closer to bring awareness to the situation along with his youth mentorship program.
The gathering lasted from 5:00 pm to 6:00 pm and there was plenty of food,  games, and activities designed for all ages to have a good time.
Nearly fifty people attended this community gathering at  Mckissick Park.
These dinners will be hosted every second Sunday of the month from 5:00 pm to 6:00 pm. The event will focus on different schools each event to help the staff of the school offer fresher food to kids in school.
He plans on helping feeding  500 people in the community.
Mario is making change for the community and he's not just saying it he's showing when I spoke to him he said "belief plus action equals reality."