Maurice Hill, a Philadelphia gunman with a long criminal history, wounded six police officers that led to a seven hour standoff
PHILADELPHIA  — On August 15th, 2019, shots rang out at around 5:00 in the afternoon in Tioga-Nicetown, Pennsylvania.  The criminal history of a man suspected of barricading himself inside a Philadelphia row home should have prevented him from legally owning the firepower he used Wednesday to wound six police officers in a police standoff. None of the officers sustained life-threatening injuries and they've been released from the hospital, Philadelphia police Sgt. Eric Gripp said.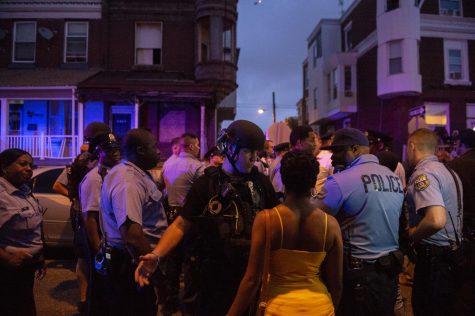 The police standoff lasted hours causing residents to be escorted from the surrounding houses by SWAT teams. Near the shootout, was a daycare that also had to be evacuated.
The gunman, 36 year old Maurice Hill, is described as a man who already had an extensive criminal record. His record includes crimes involving gun violation, DUI, drugs, aggravated assault, resisting arrest, and "taunting a police animal".
The initial reason for the police's attempted contact with Hill was to serve a narcotics warrant, which then led to the shootout.
During the shootout, Hill  fired over 100 rounds against hundreds of officers. He hit 6 of them, all of the wounds were nonlethal. 5 were hit in their limbs, 1 was grazed on the side of the head. One officer was injured in a vehicle crash related to the shootout.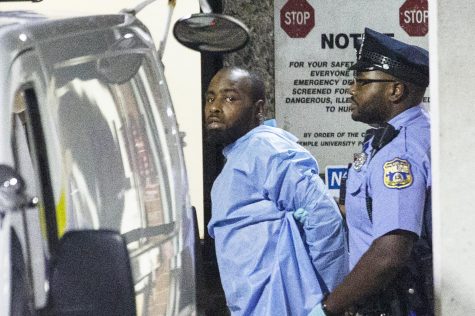 There were luckily no casualties during this 7 hour shootout.
After hours of barricading himself, Hill finally surrendered around midnight after a tear gas barrage was fired into his house.
This event prompted the mayor to call for gun control laws due to the fact that the shooter had an extensive criminal record and was still able to obtain a large amount of firepower.
Police commissioner Richard Ross stated, "It's nothing short of a miracle that we don't have multiple officers killed today". With Hill's current charges, it is very possible for him to get life in prison. Larry Krasner says that Hill has "more than enough charges."
About the Writer
Sam Levy, Editor
My name is Sam Levy. I am a Journalism student at Hillsboro high school.  I am from Brooklyn, New York. I am in the USCCU AIBC. I like to game and play...