Akira Levy joins Vanderbilt women's basketball as Missouri transfer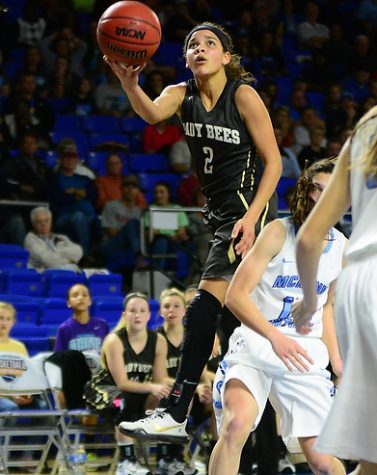 NASHVILLE, Tenn. — Akira Levy has joined the Vanderbilt women's basketball team as a transfer from Missouri to return to her home state of Tennessee.
The former Upperman High School basketball star will bring her up-tempo, tenacious leadership to Memorial Gym once she is fully healed from an injury she incurred last year at Missouri. The 5-foot-8 guard tore a ligament in her right knee in February. Look for Levy to be a tough competitor, a tenacious reader of defense, who will spread the floor to well beyond the arc.
Levy started four games for Missouri last season and averaged 15.8 minutes per game. The Baxter, Tennessee, native shot 48.1% from the field and 70.0% from the stripe. She also collected 58 assists.
Vanderbilt's basketball coach, Stephanie White stated in a press conference, "We are excited to welcome Akira home and into the Vanderbilt family. She was Tennessee's Miss Basketball (2017, 2018), a state champion and has SEC-level talent. She will make an immediate impact on our team with her energy, toughness, competitiveness and leadership. We will be able to use this season for her to get healthy, as well as adjust to Vanderbilt and our team."
Levy  lead her high school team to three consecutive appearances in the TSSAA women's basketball state finals, claiming championships in 2017 and 2018. She was named the Tennessee AA TSSAA state tournament MVP during both state title runs.
Her senior year, she averaged 26 points, 10 assists, six rebounds, and five steals per game, while shooting 56 percent from the field, 30 percent from the 3-point line, and 70 percent from the free-throw line. Whereas most players are honored to join the "1,000 Point Club", Levy scored 2,600 points in her career.
She started four games for Missouri last season, averaging 15.8 minutes and shooting 48.1 percent. She originally chose Missouri over Vanderbilt and Ohio State.
Levy was named to the 2018 All-USA Tennessee first team.