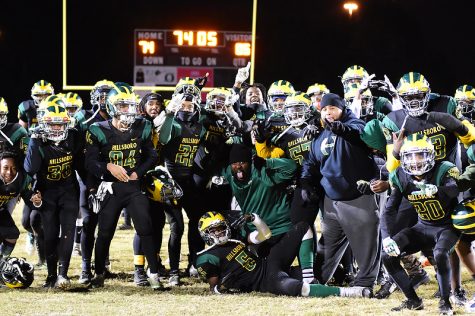 Hillsboro Globe Reporter – West Parker, Writer

November 14, 2018
The Burros of Hillsboro High School advance to the 3rd round of the TSSAA playoffs with a performance of an explosive offense  against Shelbyville Central Golden Eagles cruising to victory on their de facto home field at Overton High School. Hillsboro does not have a 'home' field due to massive...
Hillsboro Globe Reporter – staff

November 9, 2017
The Burros of Hillsboro High School plays a solid four quarters against the Shelbyville Central Golden Eagles winning Friday night, 47-12 in the first round of the TSSAA 2017 playoffs. The Burros will take on Beech High School Friday, November 10 at 7:00pm Link to Photo Gallery ...