Titans fire coach Mike Mularkey – Search for next head coach is under way
"We want the right man for the job." - Jon Robinson, General Manager of the Tennessee Titans. (January 15, 2018)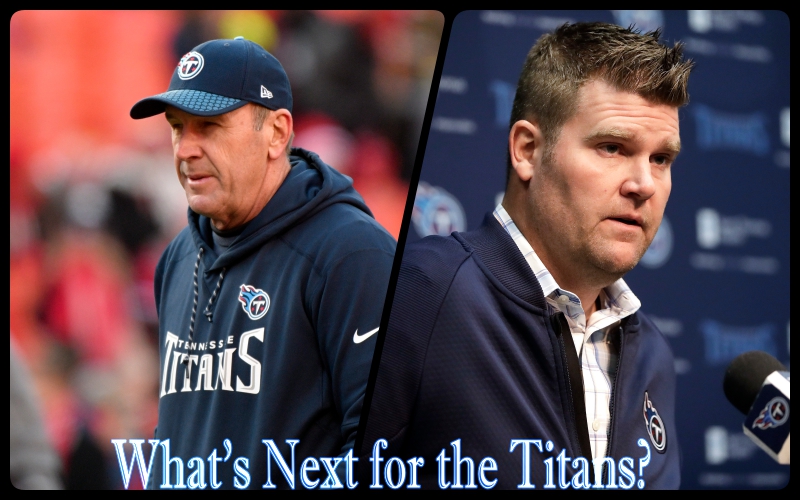 NASHVILLE, Tenn. (AP) — The Tennessee Titans believe the potential reward from quarterback Marcus Mariota working with his third head coach in his fourth NFL season outweighs the risk of change.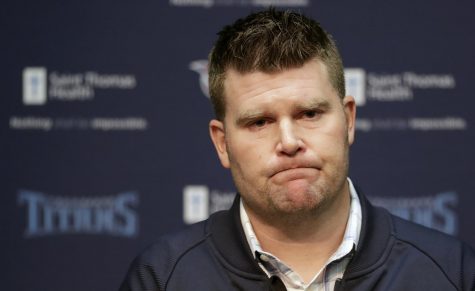 Or sticking with the same coach.
So now the Titans are looking for a new coach to replace Mike Mularkey and build off the franchise's first playoff win in 14 years to make them a true NFL contender."There's nothing more that I want for our fans than to bring a championship here," general manager Jon Robinson said Monday afternoon . "
Robinson said the Titans have already started the process of identifying candidates. He expects to have a strong input on who the next head coach will be, but reminded Strunk owns the team and she'll make the final call. Titans president/CEO Steve Underwood will also take part in the interviews, Robinson said, and he was with Robinson when Mularkey was informed of the decision this morning.
"I feel like it's my charge to put the team in the best position to do that."
The Titans fired Mike Mularkey on Monday, less than 48 hours after a 35-14 loss to New England in the AFC divisional round. Mularkey revived a team with the NFL's worst record over two seasons and led them to their first playoff victory in 14 years only to become the first coach let go after winning a playoff game since San Francisco fired Steve Mariucci after the 2002 season.
Titans controlling owner Amy Adams Strunk turned to Mularkey in November 2015 when she fired Ken Whisenhunt after 23 games . Mularkey went 2-7 down the stretch as the Titans finished 3-13 to land the No. 1 overall draft pick in 2016. That capped a 5-27 record over 2014 and 2015 that was the NFL's worst.
"
"These decisions are never easy, yet Amy and I remain steadfast and the most important thing is the team, and putting our players in position to maximize their ability in all three phases of the game. I am very proud of the success we have had over the last two seasons and look forward to working with our new head coach and moving us closer to and ultimately winning a championship."
— Jon Robinson, GM
Mularkey led the Titans to back-to-back 9-7 records — their first consecutive winning records since 2007-08. He finished with a 21-22 record after a season in which the Titans cost themselves the AFC South title with a three-game skid in December and needed to beat the Jaguars, now in the AFC championship game, to reach the postseason for the first time since 2008.
Robinson said the Titans have a talented roster, and he's optimistic about the future.
"I love our fans, and I think I made that abundantly clear in my opening statement when I was sitting here less than two years ago (when I was hired) about what this team means to me, what this city means to me and what this state means to me," Robinson said. "There is nothing more that I want for our fans than to bring a championship here, and I feel like it is my charge to put the team in the best position to do that."