There are key matchups in week 4 of college football that will be going down this Saturday. #19 ranked Colorado will be taking on the #10 ranked Oregon Ducks, a very good game and a test for the Buffaloes. Colorado's quarterback, Sheduer Sanders, will have to carry more load since wide receiver, Travis Hunter, is sidelined for 3 weeks after suffering a big hit vs Colorado state. Although Hunter was injured, Sheduer showed his clutch gene vs Colorado state in a highly competitive environment and big rival game. Sanders completed 38/47 passes, 348 passing yards, 4 TDs and a game winning drive. Now that Travis Hunter is out for three weeks, head coach Deion Sanders, will have to rely on other offensive weapons like, Xavier Weaver, Jimmy Horn, Dylan Edwards, and even more. This puts more pressure on them but, having Sheduer as their quarterback should make their jobs easy. In my opinion that Sheduer and Colorado State will win 30-28 in a close game vs #10 Oregon.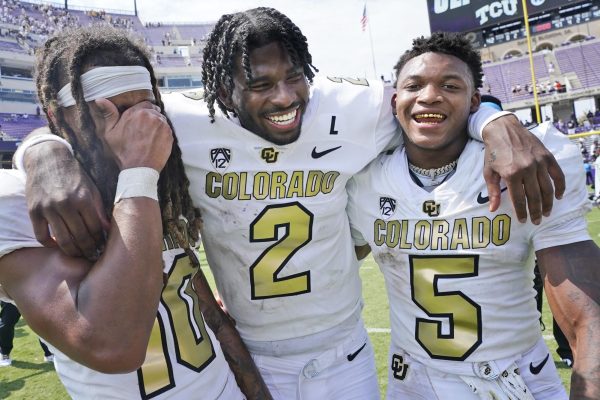 This week, #13 Alabama will be taking on #15 Ole Miss. This will be an interesting matchup since Alabama has been struggling.
This past weekend, Nick Saban has made a quarterback change to Ty Simpson. This season has been tough for Alabama as we've seen them struggle to beat USF and witness a tough loss to Texas. With 3-0 Ole Miss team clicking, I see them upsetting the Tide 20-17.
Also, #5 Ohio state takes on #9 Notre Dame which I believe will be a great game to watch. Both teams are run heavy and are extremely physical. Running Back, TreVeyon Henderson, for Ohio State had 4 TDS the first 3 games while Notre Dame's running back, Audric Estime, has 521 rushing yards and 5TDS. Watch out for the two best players on the field, Marvin Harrison Jr (WR for Ohio State) and Sam Hartman (QB for Notre Dame). I have #5 Ohio State winning in close 28-24.
#4 Florida State will be taking on the Clemson Tigers. #4 FSU has been rolling with their elite offense of fire power. Led by quarterback Jordan Travis with 729 passing yards and 8 touchdowns so far in the season. Florida States offense continues to dominate, WR Keon Coleman has been a key player from the first game, Keon being a transfer from Michigan State has shown how easy it's been for him to adjust. Alongside 6'7 WR Johnny Wilson. Jevon Kearse as well as he's been leading this defense and leading the country as one of the best Edge Rushers. I believe this team can be a good pick to maybe win it all!