Updated September 25, 2023
Friday evening at halftime of the football game, the homecoming court and the queen were announced Destinye Coleman was named the 2023Homecoming Queen and the football team went on to beat James Lawson HIgh School 35-0. The Burros football team is now 5-1 and will travel to Nolensville this Friday, September 29, 2023. This is a Region 6AAA game so te more fans show up the better chance Hillsboro has to win.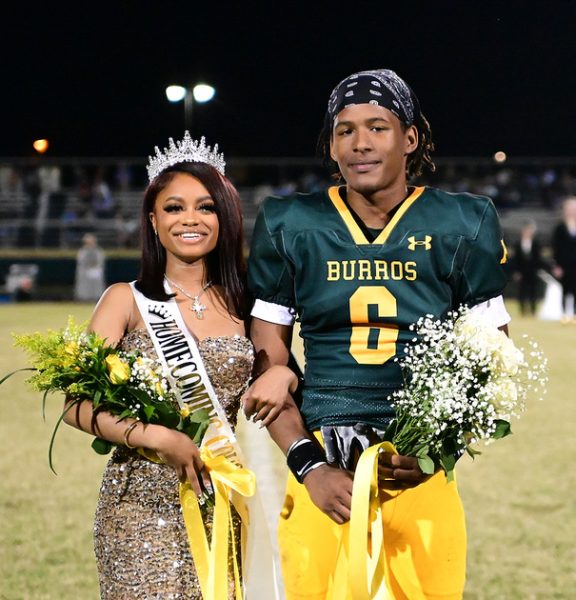 Join us and celebrate Hillsboro High School's homecoming football game on September 22, 2023, at 7 p.m. We are playing against James Lawson High School at home. Hillsboro will also be hosting a tailgate in the  Courtyard on Burro Blvd. This week students have been participating in spirit days and will have a pep rally on Friday, September 22, 2023,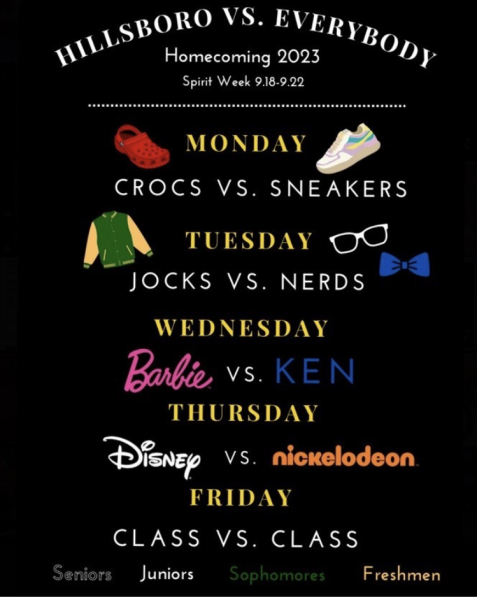 to announce the Homecoming Court.
Events happening during the homecoming game.
A performance by the Hillsboro High School marching band.
The announcing of the Homecoming King, Queen, and the Student Government Association Officers.
2023 Homecoming Court nominees. 
Seniors
D'Nijah Brown-Jones,  Caleb Carter, Destine Coleman, Giovanni Reames, Kara Thompson, and Devin McClendon
Juniors
London Brown and Efrain (Trey) Martinez
Sophomores
Tatyiana Davis and Kenyian Heidelberg
Freshmen
Maya Price and Ella Lovvorn
Also, let's congratulate our Student Government Association Officers for 2023-24
Student Body Student Government
President- Devin McClendon
Vice President Alayna Mitchell
Secretary Janet Mohammadabadi
Treasurer Aldane Brooks
Senior Class
President Sarah Soliman
Vice President Kara Thompson
Secretary Janae Dorris
Treasurer Curtisee Kirk
Junior Class
President Believe Mitchell
Vice President Nia Donaldson
Sophomore Class
President James Henning
Vice President Rachel Henson
Freshman Class
President Gideon Raines
Vice President Maya Price
Member at Large
Marsilina Ibrahim
Olivia Armstrong
Pheobe Naylor
Aleecia DeVau
During homecoming week you can show your spirit by participating in Spirit Week, and also attend the Hillsboro High School Pep Rally.
Spirit Week Days –
Monday- Crocs vs. Sneakers
Tuesday- Jocks vs. Nerds
Wednesday- Barbie vs. Ken
Thursday- Disney vs. Nickelodeon
Friday- Class vs. Class.