Hillsboro High 9th graders tour the first of many universities
Hillsboro High School freshman students take on a college tour to Belmont University.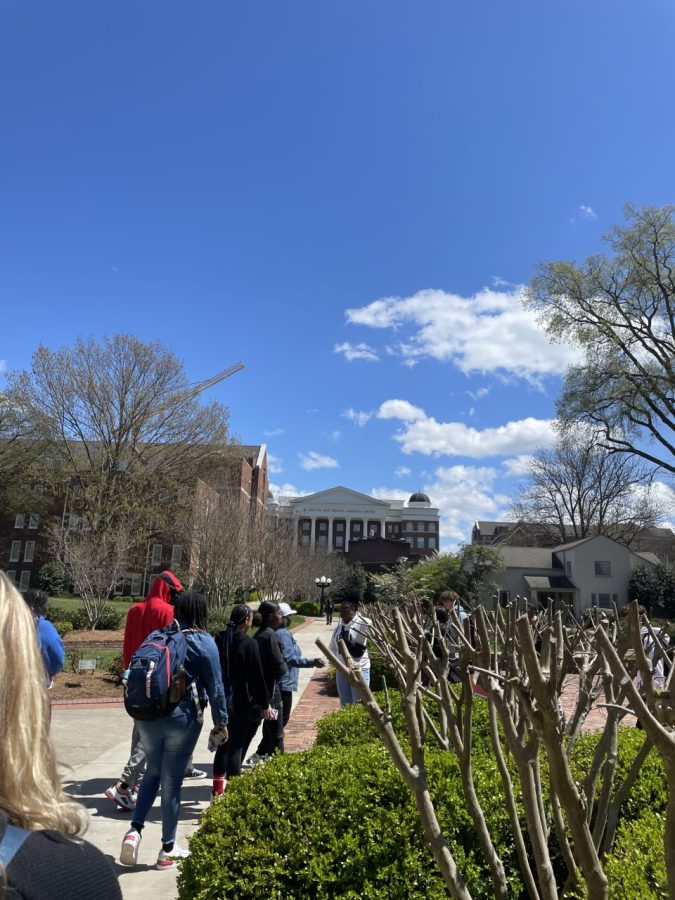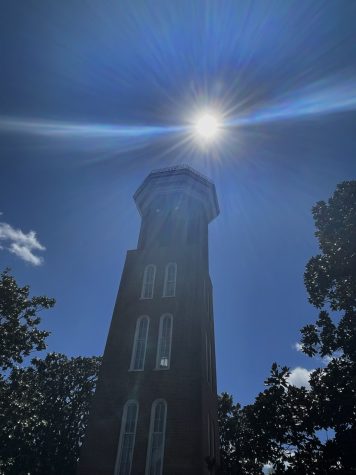 On its 75-acre campus, there is no doubt in the mind of any Hillsboro Rising sophomore mind that Belmont University is beautiful. In addition, with over 100 different undergraduate programs, Belmont has many student offerings making it a uniquely attractive school. On April 7, 2022 freshman students from Hillsboro High School got the opportunity to take a college tour of Belmont.
From a high schooler's perspective, Belmont has a close-knit community of students, professors, and administrative staff.  Hillsboro students who attended the event were taken on a short tour around Belmont's campus by a current Belmont student. The tour guide took time to explain what some of the school buildings were and provided some information on their history.
After the tour was over, Hillsboro students were led to a building where they were given a bagged lunch and an option of brownies or cookies. While they were eating, administrative staff welcomed the students to their campus and gave them an overview of the school and its programs.
A panel of six students from all classes talked to the high schoolers about their college experience. They highlighted the importance of finding peer support, involvement with clubs and school activities, and time management throughout the school year.
The Hillsboro students asked the panel questions such as, "Is there a theater program offered at Belmont University?" and, "How rigorous is a "day in the life" of an average college student?" After a couple more questions, we were asked and answered, HHS students got back on their respective busses and went back to their lovely school.
The Belmont college tour was perceived differently by different students, but the key takeaway from this experience was to help high schoolers start to understand the process of applying to college and the college experience, who to talk to during the admissions process, and potential college options.