Five Fun Games to Buy this Christmas (If You Haven't Already)
The holiday season is on its way, and what's a better family gift than a board game? Board games are a great way to spend time with the family, and enjoy your time in doors during the pandemic. Here are our top five board games to buy this Christmas!
---
Scattergories
Scattergories has been a classic since it was published by the Parker Brothers in 1988. 
In this game, you come up with words that fit the category and start with the randomly chosen letter. However, if you match answers with another player, neither of you get the points! That's why you'll have to come up with creative words to have a better chance of getting points.
You can play Scattergories with anyone from two players to large groups, working by yourself or in teams. You spend three minutes coming up with words, and then go over everyone's answers, which means that the playtime depends on the number of players and the uniqueness of the words. This game comes with 120 sheets to write answers on, 32 cards with categories, a three minute timer, a 20 sided die with a different letter on each side, and four boards to write on. This game is very easy to travel with, thanks to its smaller box, light weight, and no small pieces. 
Brook Fox, avid Scattergories player, said, "Scattergories is a great game, because you expand your repertoire as you go on. You get better at predicting what words everyone else is writing down, and even if you don't play too seriously, it's still a lot of fun."
---
5 Second Rule
5 Second Rule was released in 2010 by PlayMonster and designed by Michael Sistrunk. In this fast paced game, you must list three things in under five seconds. If you don't, the next person gets to steal. It's that simple! Don't let that fool you, though. Will you be able to list enough things in time, or will you crack under the pressure?
This game comes with only a 5-second timer and over 300 cards, which makes it very easy to travel with. You can play this game with any number of people, although the more people the more chaotic it will be. PlayMonster also provides many alternate versions of the game such as a kids version, a mature version, and a Disney version. This game is perfect to play with your relatives this holiday season.
When asked about 5 Second Rule, HHS alumna, Olivia Miller said, "It's a really fun, fast paced game that always ends in fits of laughter."
---
Codenames

Codenames by Czech Games was released in 2015. Two teams compete against each other to be the first to find all of their agents. 4-8 players are divided into the two teams, and choose their spymaster. It's the spymaster's job to make one word clues that will get their team to find many agents at once, without discovering the other team's agents or the assassin. You place cards in a 5×5 grid. Each card has an everyday word like dirt on it. The spymasters see a diagram that tells them which cards hide the agents, pedestrians, and the assassin.
This game is great for large groups, and takes 15-30 minutes to play. Its smaller box and lack of losable pieces makes it convenient to travel with. In the six years since this game came out, they have made 11 other versions. Some change something about the game like Codenames: Duet and Codenames: Pictures. Others change the look of the game without changing the basic gameplay like Codenames: Disney Family Edition and Codenames: Marvel Edition. Feel the tension as the other team finds their agents, and laugh at the spymaster's horrible clues.
When asked about Codenames, Éowyn Wagner said, "I enjoy using inside jokes to throw off the other team. I'll say something nonsensical and my friend will pick the right word, meanwhile the other team will be bewildered."
---
Azul
Azul is the newest game in our catalog, published by Plan B Games in 2017. Players collect tiles in order to fill their board, completing patterns along the way. Attempting to collect tiles before their competitors, they are forced to prioritize and work with their mistakes in order to complete as much of their boards as possible before the tiles run out. A fast paced game of friendly competition; Azul is a creative concept executed excellently.
When asked what his favorite parts of the game are, HHS Sophomore, Joey Brawner stated, "I like the strategy of matching and picking the right colors, and how you can make moves that the other players don't understand."
With two to four players and around thirty minutes of game time (trust me the time flies), Azul is a well-made, strategic game, with beautiful artwork on top of it all!
---
Tsuro
Tsuro is a unique though simple game of strategy, where all you want to do is outlast your opponents on the board. Published in 2010 first by WizKids and now Calliope Games, Tsuro is an easy to play game where players move their game piece through the use of tiles placed onto the board, following the routes that the tiles give them. However, other players are also impacted by the tiles, which if placed well will lead the opponents off the board and out of the game.

Each player is dealt three tiles, and they go around the table each round playing one, then drawing another from the pile. When the pile runs out, the next player is given the Dragon Tile. The Dragon Tile lets the player with it get the tiles of the next player who falls off the board. As the game goes on and on, and the board fills up, previously played tiles impact the outcome, possibly leading players off the board or running into each other, resulting in both players' deaths.
Syrah Sanders, who only played it for the first time recently,  said she really enjoyed it. She said when asked about it "I liked trying to predict other peoples' moves,"
Accommodating up to eight players with games and being only fifteen to twenty minutes long, Tsuro is highly portable, easy to learn, and fun to play. One of the highlights of the Tsuro board game is the beautiful artwork of the box, and the simple yet stylized game pieces. The goal is simple, the actions are strategic yet easy to understand, the art is beautiful and gameplay is unique; a perfect game for this Christmas season!
About the Contributors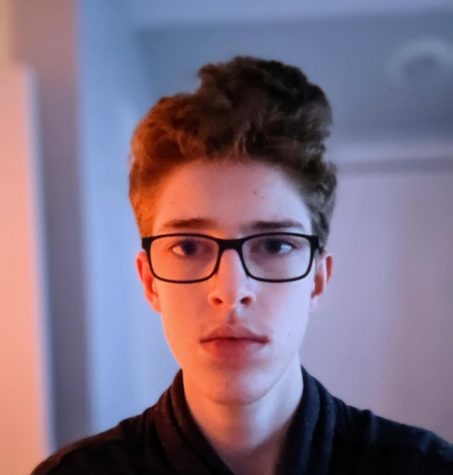 Joshua R. Miller, writer
Joshua Miller is a writer for Hillsboro High School is in the tenth grade. He is a member of the Academy of International Business and Communications....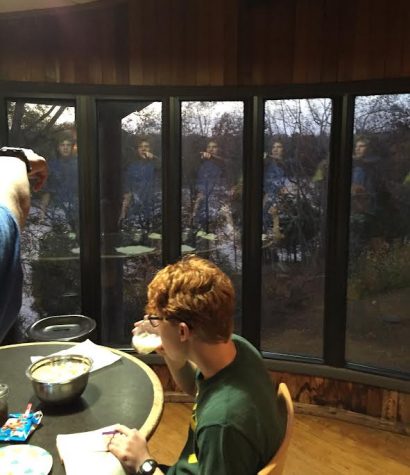 Thomas Fox, Writer
Thomas Fox is a journalist at Hillsboro High School, and is in 10th grade. He is a member of the Academy of International Business and Communications....