High school students worry that Tennessee #SB971 will change how voter registration drives are held for TN teens
Tennessee Senate OKs bill to punish voter signup missteps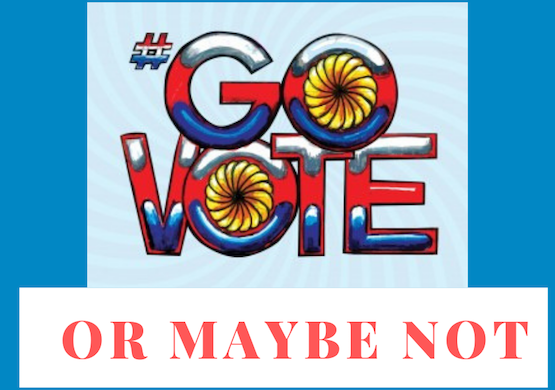 NASHVILLE, Tenn. (AP) — Senate voted "yes" on SB#971, Thursday, a bill which would  fine voter registration groups for mistakes after a voter registration drive.
The vote left unclear how #SB971  could change the way voter registration drives are held at high schools, colleges and universities. Previously, the Secretary of State's office has rallied behind young adults to register to vote enabling teachers and administrators to hold drives specifically for young adults who have just turned eighteen or will be voting in their first election.
Historically, on or near a November voting day, high school history teachers engage with the office of the Secretary of State for the state of Tennessee to hold voter registration drives for those who will soon be graduating.The proposed bills advanced despite outcry from Democrats and some voting rights groups, who argue threats of civil penalties and misdemeanors could discourage people from registering to vote. Certainly, if teachers or principals are held responsible for the registrations, it can be assumed that the stiff penalties would halt any further drives.Secretary of State Tre Hargett has been the organizer of the high school registration drives.
Hargett, however,  is in favor of the proposed  bill and has yet to comment on how this bill will affect voter registration drives at the college and high school levels.
Why it is important
In the November 5, 2018 election, TargetSmart, a data collection agency, reported the young voter turnout  in Tennessee grew nearly seven-fold from 2014 to 2018. TargetSmart's analysis reveals, "98,000 people age 18 to 29 have voted early in the state, compared to 12,800 in 2014 — a more than seven-fold increase. The data includes early voters and absentee voters, as of Nov. 1, 2018."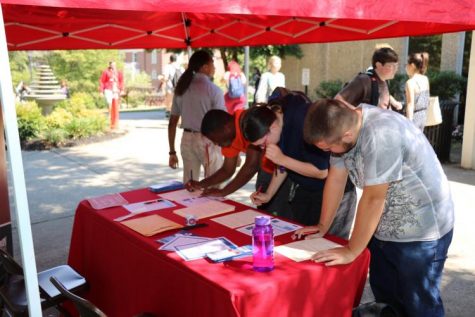 Tennessee, one of the states with the lowest historic voter turnout, has been the subject this year of targeted get-out-the-vote efforts.
Teens, specifically teens of color, wonder if it is their specific demographic that being targeted or if specific areas of the state are the cause for the change in legislation. "See, they don't care about us." one student stated about the legislators who have been vocal supporting the bill. The flip-flop of Knox County legislator, Zachary Johnson, did not help to rid students of their cynicism when it comes to politics.
Before the senate bill can become law, another House vote is first needed on uncontroversial Senate changes. The bill is expected to pass.
Tennessee could be the first state with civil penalties for submitting incomplete forms, state Elections Coordinator Mark Goins has said.
The legislation creates class A misdemeanors if groups knowingly or intentionally pay workers based on quotas; if they enroll 100 or more voters and don't complete state training; or if they enroll 100-plus voters and fail to ship completed forms by the deadline or within 10 days of registration drives. A class A misdemeanor is punishable by up to almost a year in jail and up to $2,500 in fines.
"
The bill was amended to apply only to paid workers.  It is unclear if teachers, who are paid by local governments,  fall into the category of "paid workers. "
The state could also fine high schools and colleges that submit 100 or more incomplete voter registration forms that lack a name, address, date of birth, declaration of eligibility or signature $2,500 in fines .
The latest version wouldn't penalize voter registration groups for fraudulent forms, since state law already covers those.
The bill was also amended to apply only to groups with paid workers – it is unclear if teachers and administrators, who are paid by local governments fall into the exemption category that enables companies help their employees register, though Sen. Steve Dickerson of Nashville, the lone Republican "no" vote Thursday, said the amendment didn't go far enough to protect employers.
Additionally, the bill was changed to spell out that voter registration groups can throw away forms with only a name or initial on them.