Saros' 29 saves lead Predators over Wild 3-0
Saros stopped all 29 shots he faced, and the Nashville Predators defeated the Minnesota Wild by a 3-0 final on Saturday night at Bridgestone Arena.
NASHVILLE, Tenn. — Juuse Saros stepped in for Pekka Rinne and delivered a gem for Nashville and came in firing all pistons on high gear. Saros stopped all 29 shots he faced, and the Nashville Predators defeated the Minnesota Wild by a 3-0 final on Saturday night at Bridgestone Arena.
"
Most importantly, the Preds end the front end of the season with a quality effort to close out 2017 and retake first place in the Central Division with 51 points."
Scott Hartnell picked of his 5th goal and P.K. Subbing scored his ninth goal of the season leading the Predators to take one back from the Wild Saturday night.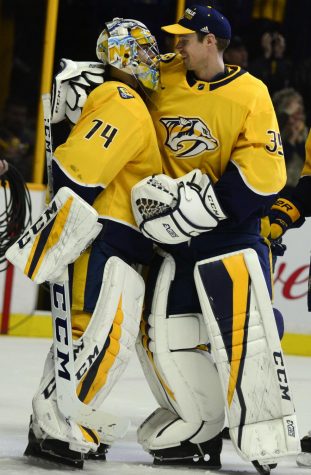 The win gives the Preds a victory in the second half of the home-and-home set – after falling to pick up a win Friday night against the Wild with a three-goal third period on Saturday.
Saros was quick to credit the players in front of him following the game and Pekka Rinne was quick to congratulate his fellow player understanding that to make another run for the Stanley Cup will require two goalies who can offer those all important rest days with the strength in front of the net that prevents losing any ground leading the division.
"It was another good game," Nashville Head Coach Peter Laviolette said. "It was a tight game, but we were much more competitive start to finish. We were much better in the tight area around our net. In front of [Saros], I thought we did a good job. We knew, even going out into the third period, that it was a matter of staying mentally in it, and physically in it and look for a break."
"It's a good response and a big win for us," Saros said. "It shows good character from us."
Subban also had an assist, and Scott Hartnell and Viktor Arvidsson also scored. Calle Jarnkrok had two assists for the Predators, who have won two of three.
Alex Stalock made 26 saves, and the Wild lost a night after beating Nashville in Minnesota.
"We had opportunities in the second period," Wild coach Bruce Boudreau said. "If you don't take advantage of your chances, something is going to come up to bite you."
Hartnell scored the game's first goal at 2:23 of the third period. Nick Bonino's shot from the right boards hit the side of the net, and Hartnell took possession of the puck and skated around the cage. From the left doorstep, Hartnell's wraparound backhand tipped off Stalock's blocker and in.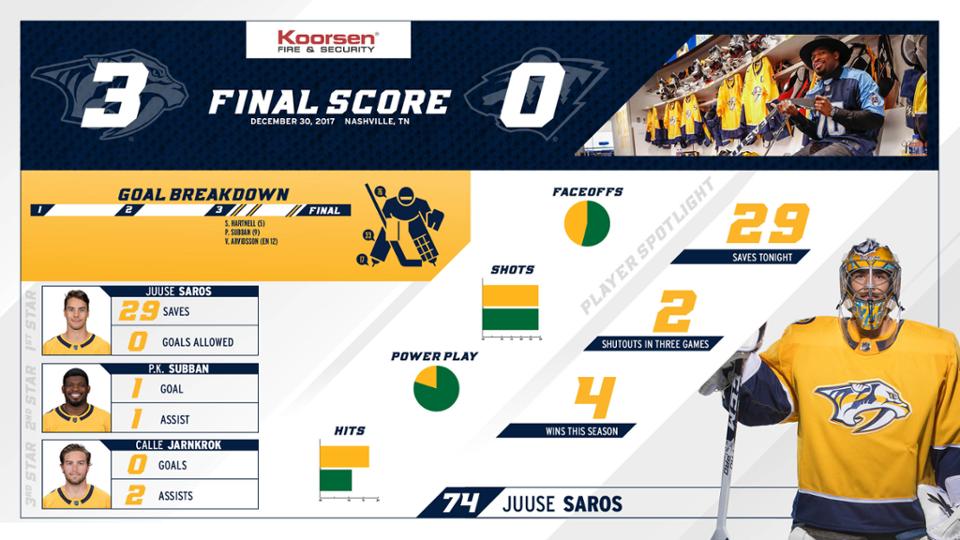 "That's his bread and butter," Nashville coach Peter Laviolette said. "If you can put it within 10 feet of the net, just draw a loop 10 feet around the net, that's where he needs to be. That's where he's at his best. That's where he scored his goal tonight."
Hartnell was a healthy scratch Friday. This was his first goal since Nov. 3.
"That first goal was going to be a big one when it's a game that tight," said Wild forward Matt Cullen, a former Predator. "We weren't able to generate much on that last part there."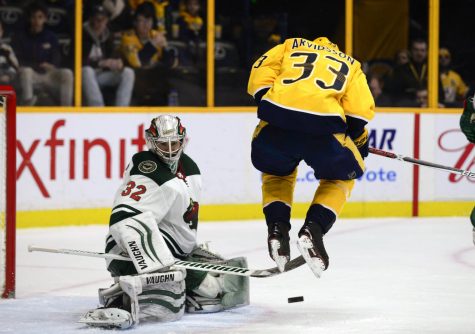 Subban made it 2-0with a power-play goal at 7:50 of the third. With Matt Dumba in the box for tripping, Subban's slap shot from the center of the blue line deflected off the stick of Wild forward Zack Mitchell.
"I'm just trying to do my job and I have great teammates, they are great players that make great plays," Subban said. "I have just been able to put the puck on net and good things have happened. I try to keep my game simple, but what can I say? That is just the (benefit) of playing on a good team. Any player in this league that has individual success will tell you that without a good team around you, you are not going to have much success."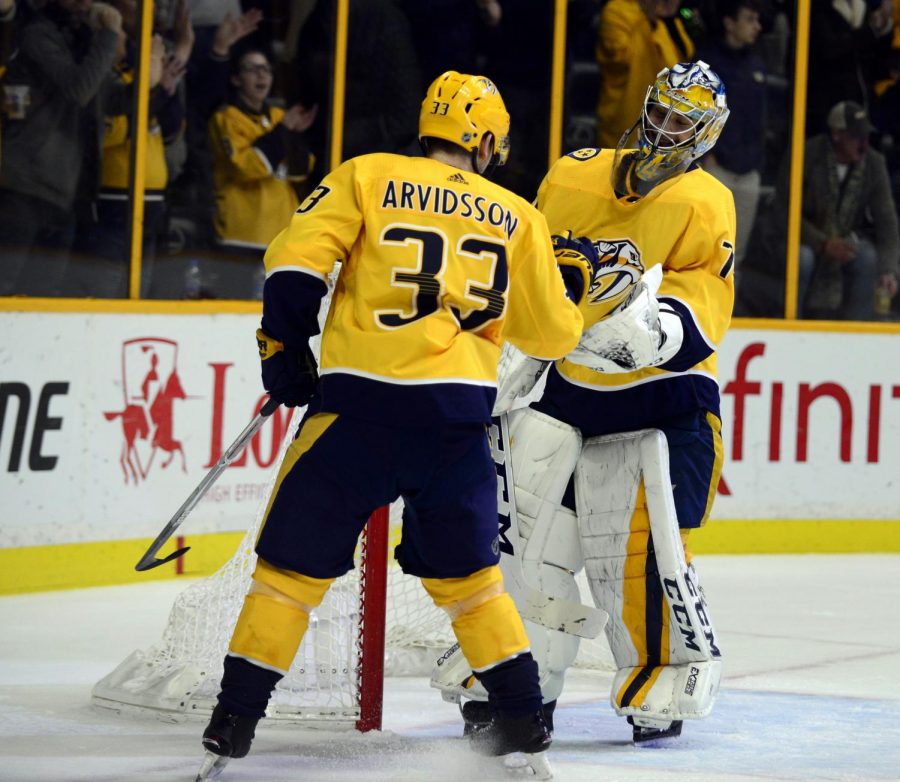 Arvidsson added an empty-net goal with 2:20 to go.
NOTES: Nashville LW Filip Forsberg missed the game with an upper-body injury. The Predators placed their leading goal scorer on injured reserve earlier Saturday. … The Predators are 5-0-1 this season when the game is tied going into the third. … Olofsson was scratched in Minnesota's last eight contests. … The Wild have allowed one power-play goal against in their last three games.
UP NEXT
Wild: Host Florida on Tuesday night.
Predators: At Vegas on Tuesday night.