Tennessee Senate speaker wants comptroller probe into ACT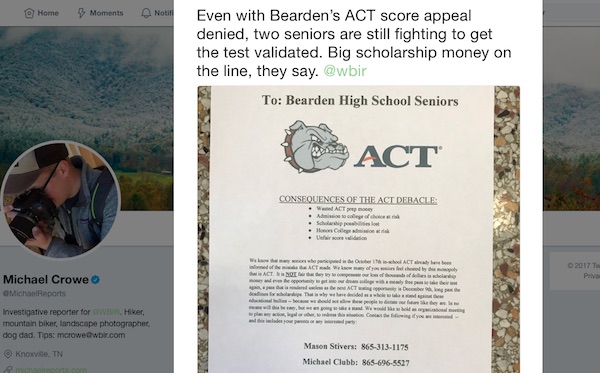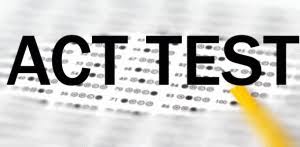 NASHVILLE, Tenn. — The state of Tennessee is investigating the national education college testing organization, ACT Inc.. The non profit investigation comes after the Iowa City-based organization has refused to release hundreds of high school students's exam scores that were graded incorrectly.
On October 17, students in Knox County Tennessee took the ACT, however, the non profit sent the wrong tests. The October 3rd test was sent and when huge numbers of scores can in incorrect and ACT then denied an appeal to validate the tests, the Tennessee Department of Education then had to decide how to proceed. "ACT has to make the decision related to their own policies whether they will count those tests or not," Tennessee Commissioner of Education Candice McQueen said.
Read More: University of Tennessee agrees to accept mis-administered ACT tests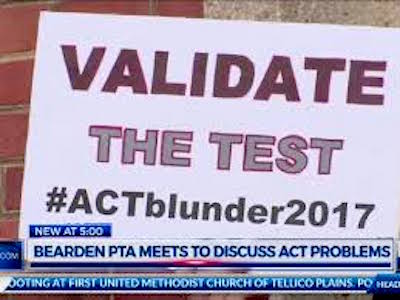 The results of the TDOE and the Tennessee State legislature are to proceed with their own investigation.
The state Senate's leader, Rand McNally, wants an investigation into ACT, Inc., which hasn't released scores from wrongly administered tests.
Speaker Randy McNally's letter to Comptroller Justin Wilson's office requests an investigation into the administration and grading of  student exams though no cheating has been alleged. Several schools in East Tennessee have been the most affected, however, none more than Bearden High School.
John Dunn, spokesman for Tennessee comptroller Justin Wilson's office, said Wilson had agreed to conduct a probe as requested by Randy McNally, the speaker of the state Senate and Tennessee's lieutenant governor. Among the things McNally asked to be investigated are ACT's nonprofit status and how much it pays its leaders.
McNally wants an investigation into ACT's nonprofit status, executive compensation, student information sharing and state contracts.
Organization spokesman Ed Colby says ACT complies with its nonprofit status and requires student authorization to give information to organizations providing scholarships, education, career help or financial aid.
Colby says ACT is working to provide about 300 recently retaken test scores on extended college deadlines.
At Bearden High School in Knoxville and Alvin C. York Institute in Jamestown, students were given the Oct. 3 version on Oct. 17.
"I understand how disappointing this news is, I personally apologize for this issue," reads the letter from Bearden High School Principal John C. Bartlett.
Here's the letter in full:
"Dear Bearden Parent and Senior Student,
Due to circumstances beyond our control, the October 17, 2017 ACT will not be scored. ACT has decided that they cannot guarantee the validity of the test given at Bearden High School on this state testing day because the wrong tests were sent to Bearden High School and administered to BHS students. Because of this, ACT is offering senior students vouchers for any ACT National Test Day. To take advantage of these vouchers, the BHS Senior Counselors will have the vouchers available as soon as we receive them from ACT. The counselors will be in the West Mall during lunch next week as soon as we receive the vouchers. Students may still sign up for the ACT test given on December 9, 2017; however, students need to sign up as soon as possible. They will be allowed to use the voucher for this test date without having to pay a late fee.
I understand how disappointing this news is, I personally apologize for this issue. Many, many of our students have worked very hard to prepare for this test and I feel it is important that every senior take an ACT test during their senior year as they have had the opportunity to learn more material over the past couple of months. Please remember, it is required by the state that every senior must take the ACT test or SAT test.
Thank you for your understanding.
Sincerely,
John C Bartlett, EdD
Principal, Bearden High School"