Mini-Nutcracker concludes it's 36th season at the Davis Auditorium
Three of these top performers, Pippa Davis, Katelyn Turner-Leftwich and Olivia Turner-Leftwich from Hillsboro High School perform with the Centennial Youth Ballet in the Mini-Nutcracker
Nashville, TENN — The holiday season is a time to celebrate the joy of annual Nashville traditions and there one tradition that children of several generations look forward to as it is a dance performance of a well loved ballet that is revised to engage and entertain the younger minds of the blooming artistic city.
The Centennial Youth Ballet performs the Nutcracker each year at the theater at Harpeth Hall's Davis Auditorium and it recently wrapped up this year's 36 annual Mini-Nutcracker with four amazing performances on Friday, December 1st, to Sunday.
First danced in 1981 as a 15-minute segment of Hickory Hollow Mall's Christmas entertainment, the show has become one of Nashville's favorite holiday traditions.
It is called the 'mini' Nutcracker – not because all the performers are little, though some are as they are in any performance of this holiday tradition, but rather it is miniaturized and abridged to engage children with the best parts of this wonderful story that leads Clara on a magical tale through a wonderful world filled with candies, and a beautiful sugar plum.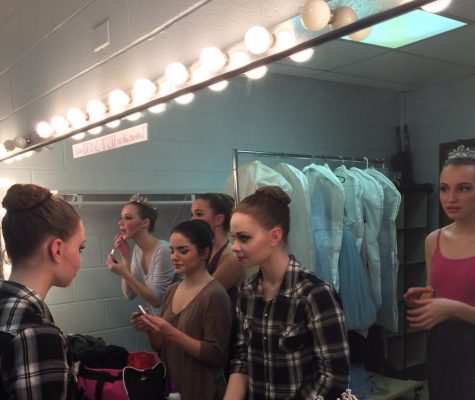 Designed to introduce young children to ballet as a performance art, The Mini-Nutcracker is an abbreviated, narrated version of the Nutcracker Suite Ballet. The young dancers in the Centennial Youth Ballet perform the ballet's shortened scenes and variations with poise, technical precision, and polish.
The costumes worn by the students are as professional as the student's themselves. Both the costumes and the performers soared above any expectation one might have about a performance designed to entertain a younger audience. It was, in fact, the perfect length for most adults!
As a Nashville tradition for 36 years, the Mini-Nutcracker has created opportunities for multiple generations to begin the holiday season together as it is the first of many events for families in December.
And like so many dancers before them, it was the last Nutcracker performance for five seniors who will be graduating this year. Moving on to college next year are: Ella Jowers, Anna Gray, Caitin Narion , Katie Bell Raymond, and Paige Higgins.
Three of these top performers are Hillsboro students: Pippa Davis (Clara) Katelyn Turner-Leftwich (Snow and Big Tea) and Olivia Turner-Leftwich (Snow and Big Tea).
If you missed the performance this year, set your calendar for the first weekend in December for next year as it will be a tradition you will want to add for years to come.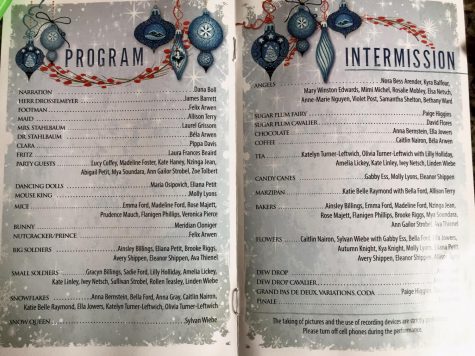 About the Contributor
Olivia Turner-Leftwich, Journalist
My name is Olivia Turner-Leftwich, and I am currently a sophomore at Hillsboro High School. I am in the International Baccalaureate Diploma Program and...