Metro Athletics Game Report: Cane Ridge secures District 12 AAA regular season title with win over Hillsboro
Hillsboro splits wins against Cane Ridge, dropping the final regular season game, 69-60 Friday night.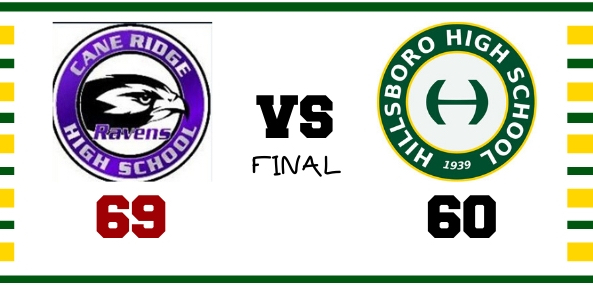 Despite the game being played on Valentine's Day, it is safe to say that there was no love lost between the Hillsboro High School Burros and the visiting Ravens of Cane Ridge High School in their highly-anticipated showdown on Friday night.
The game was a rematch of an up-tempo shootout on January 24th, where the Burros traveled to Cane Ridge for a My TV 30 High School Hoops game. The Burros topped the Ravens 80-72 on their home court, on TV. This Cane Ridge defeat back in January fueled the fire, as they got revenge in the form of a 69-60 win in round two of this heavyweight bout.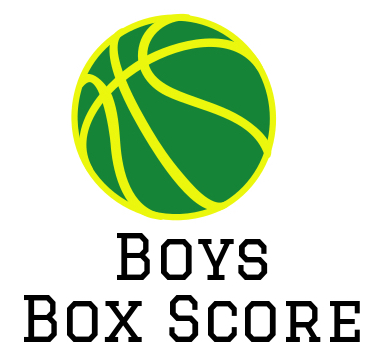 After a back-and-forth first quarter, Cane Ridge found a temp that Hillsboro struggled to keep up with and they fell behind in the second period. This was a replay of the MY TV 30 game sending the Burros to the locker room at halftime trailing 32-22. Despite the 10-point deficit, the Burros had held Cane Ridge sophomore sensation Brandon Miller to just two points at in the first two periods.
However, the second half quickly turned into the Brandon Miller show. Miller put up 22 points in the second half hitting from dunks inside to a couple of threes that defeated any momentum the Burros tried to set.
Despite the loss, Hillsboro junior guard, JP Pegues, scored 25 points  shooting 62% and was a perfect 7 -7 at the charity stripe. The Burros had only one other double digit scorer , Jalen Macon who shot 67 % scoring 16. The Burros had 5 players in double digits in the first meeting between the two rivals and will have to have more than two players in double digits if there is a third meeting between these two top District 12 AAA  teams.
Cane Ridge brought their outside outside shooting game and lead in rebounding over the Burros. Head Coach Marlin Simms, who is in his 7th year at Cane Ridge correctly predicted that rebounding would be the key to the game. "These two teams have shooters, no doubt, but the key to our winning this game is going to be rebounding, specifically offensive rebounding. We must hit those put backs if we expect to when against shooter Coach Thweatt has."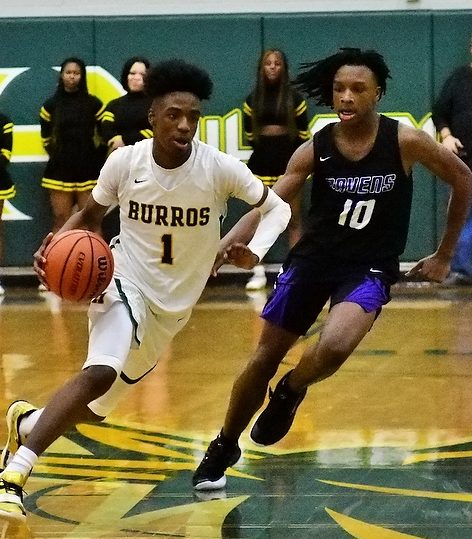 The Burros would show resilience, especially in the second half and cut the Raven's lead to just three points in the fourth quarter a few times, but could not combat Cane Ridge's 3 pointers in response to Hillsboro's surge in the third.
To claim victory, Hillsboro needed to get key stops on defense and although, they did so in short spurts, the Burros couldn't quite get into a rhythm defensively and few late buckets from Miller ended up being enough to hand the Burros their 6th loss on the season.
Friday night was the final regular season game 2020 and after a tie-breaking coin toss between the Burros and McGavock for second and third, they finished the year 18-6. Both Cane Ridge (#1 seed)  and  Hillsboro (#2 seed) earn a two game bye in the tournament
The District 12 AAA tournament begins on February 18th with the 5-8 seeds playing each other giving Hunters Lane and McGavock a one game bye. Tuesday Glencliff (#5 ) will host Hillwood (#8) at Glencliff, while Overton (#6) will host Antioch (#7) Wednesday at Overton. Times have not yet been announced.
Quarterfinals, semi-finasl and the championship game will all be held at Cane Ridge.l Hillsboro will play winner of the McGavock/Antioch/Overton bracket on Saturday for the semi-final game at 7:30. Cane Ridge will play the winner of the Hunters Lane/Glencliff/Hillwood bracket at 5:30.
 Tickets for the must-see championship game are available on Gofans.co for those who will not want to stand in line. The 12 AAA championship game is Tuesday at 7:30.