California wildfire has killed 79, rain is helming squelch fires but mudslides present recovery problems
79 dead 400 plus personnel involved in searches 1,300 still unaccounted for or missing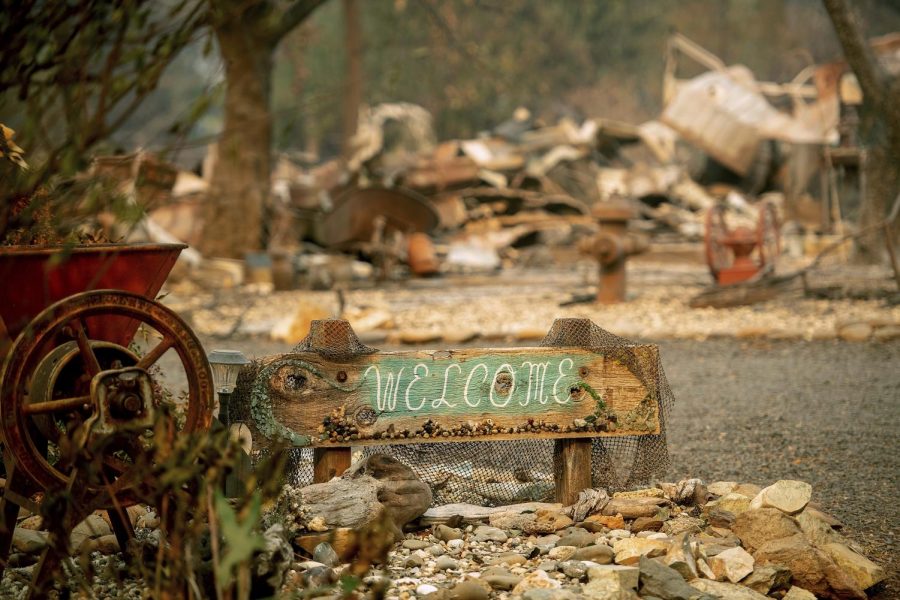 PARADISE, Calif. (AP) —A deadly wildfire is nearly contained thanks to several days of rain in Northern California. But search crews are still completing the meticulous task of combing through ash and debris that are now damp and muddy.
Searchers planned to resume their grim task Saturday after working on-and-off the day before because of a downpour over Paradise, California. Some are now looking through destroyed neighborhoods for a second time as hundreds of people remain unaccounted for. They're searching for telltale fragments or bone or anything that looks like a pile of cremated ashes.
Search teams on Friday wore yellow rain slickers and hard hats to protect against falling branches as they quietly looked for clues that may indicate someone couldn't get out, such as a car in the driveway or a wheelchair ramp. They looked not only for bone, but anything that could be a pile of cremated ashes. Craig Covey, who led a team out of Southern California's Orange County, temporarily pulled his 30-member team off the search as heavy rain and wind knocked down trees and caused dangerous conditions.
7:30 p.m.A Northern California sheriff says two more sets of human remains were found Monday, bringing the total number killed in a devastating California wildfire to 79.
Butte County Sheriff Kory Honea says the list of names of those unaccounted for after a deadly wildfire has dropped to around 700.
He says that's about 300 fewer than what was posted at the start of Monday.
Authorities stressed that many of the people on the list may be safe and unaware they have been reported missing.
The so-called Camp Fire swept through the rural town of Paradise on Nov. 8. It has destroyed nearly 12,000 homes.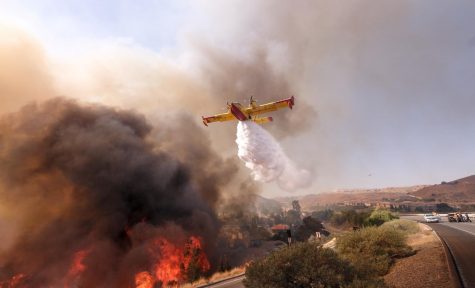 ___
3:20 p.m.
Authorities in Northern California are lifting mandatory orders for communities south and northwest of a deadly blaze that decimated the town of Paradise.
The Butte County Sheriff's Office said Monday several communities near Paradise can be re-entered, but it urged residents to make sure they have food, water and fuel in their vehicles and to avoid using the roads as much as possible.
Officials say fire crews are still in the area working to clear downed utility poles, burned trees and other hazards.
Cal Fire officials say the blaze has destroyed nearly 300 apartment buildings and more than 10,000 homes.
The fire has charred 236 square miles (611 square kilometers) since it ignited Nov. 8.
It continues to burn in steep, rugged terrain in Plumas National Forest.
___
2:30 p.m.
Fire officials say two men were arrested on suspicion of burglarizing a fire station during a wildfire that decimated a Northern California town.
The California Department of Forestry and Fire Protection said Monday Robert DePalma and William Erlbacher were arrested on charges of looting, stealing a vehicle and being in possession of stolen property.
The department says the Concow men were booked into Butte County Jail on $250,000 bail. No information on attorneys for the men was immediately available.
The blaze that started on Nov. 8 leveled the town of Paradise and heavily damaged the communities of Magalia and Concow. The fire continues to burn Monday in steep, rugged terrain in the Plumas National Forest.

Authorities last week arrested five men and a woman six suspected of looting evacuated homes.
___
1:50 p.m.
Alcatraz Island, the iconic cable cars and other famous San Francisco Bay Area attractions have been closed because of bad air quality from wildfires in Northern California.
Muir Woods, Oakland Zoo and the just-opened holiday ice rink at San Francisco's Embarcadero Center were also closed Monday.
Many of the sites have been shut down for several days because of choking smoke from a deadly wildfire in Paradise, about 180 miles (290 kilometers) away.
The attractions said they hoped to reopen Tuesday but would evaluate air quality levels before deciding.
Several San Francisco museums offered free admission over the weekend to give the public options for indoor activities.
___
1:20 p.m.
It's been days since Christina Taft provided a DNA sample to officials so they could try to identify remains that likely belong to her mother, but Taft hasn't received official confirmation of her death in the Northern California fire.
The 25-year-old Paradise resident says she's been frustrated by what she feels is a lack of communication from Butte County officials.
She says authorities told her they found the remains last week and asked for the DNA sample. She went to the sheriff's office to give a cheek swab.
Taft says she's been unable to get more information from law enforcement.
Sheriff Kory Honea has said the department has been overwhelmed by calls from people seeking information on loved ones.
Taft says her 66-year-old mother was a kind woman who did not evacuate her Paradise home because she did not know it was mandatory.