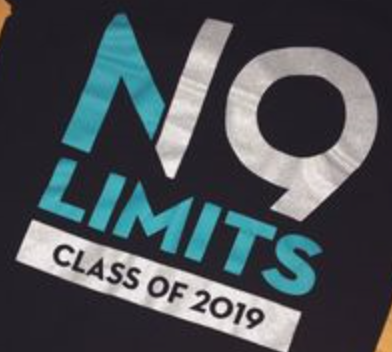 8/27/18 Senior Moments Update
CLASS OF 2019
Senior News
SENIOR T-SHIRTS SUBMISSIONS DUE THURSDAY
The competition for our Burro Seniors to design their senior t-shirt has begun! Design submissions are due this Thursday, August 30, to the main office. Here are some guidelines:
Designs must include the graduation year "2019"
Design must be your own original, unpublished work and cannot include any 3rd-party copyrighted material (no corporate logos) nor any violent imagery or profanity
You can use one or two colors (HHS colors are GREEN and GOLD)
The main design can be on the back or front, plus a smaller design where a pocket would be
TREATS NEEDED FOR OUR SENIORS ON 9/7
We need parents to sign up to make/purchase baked treats for our seniors and to help hand them out on September 7 as they come to vote for their favorite senior t-shirt design. Please click HERE to sign up! This is such a fun way to get to know our seniors!
SENIOR PARENT POTLUCK ON 9/16
Carey and Scott Morgan will host a Senior Parent Potluck at their home on Sunday, September 16 at 5pm. This is a great way to meet other senior parents as we all begin what will be a very exciting and busy year!  You can click HERE to RSVP for this fun event and to sign up for a dessert or side dish!  A reminder that this event is for parents and staff only (no students).
SENIOR INFORMATION PACKET
Thank you to everyone who was able to come to the senior meeting this past Monday.  For those who were not able to be there, you can click HERE for the information packet that was handed out.  This will give you most of the important dates and information for your student's senior year.
HILLSBORO FEE WAIVER FORM
This is a reminder that everyone, regardless of your income level, needs to complete the Fee Waiver Form.  MNPS will be covering all IB and AP testing fees again this year.  However, you will not be able to receive this benefit if you have not turned in your Fee Waiver Form.  You can click HERE if you need a copy of the form.
QUESTIONS
If you have any questions regarding Senior News, please feel free to contact either of your Senior Parent Reps: Carey Morgan, [email protected] or Merritt Rowe, [email protected]